According to a recent ruling by U.S. Federal District Judge Rodney Sippel, Organon USA Inc. must release documents they had previously tried to conceal concerning the safety of NuvaRing products.
New Jersey State Court Judge Brian R. Martinotti issued a similar order on October 22, 2012, allowing public access to documents that Organon had sought to keep restricted. These will include not only expert motions and memoranda, but expert reports and depositions that were exhibits to those motions.
These rulings may work in favor of plaintiffs who have filed claims against Organon for failing to adequately warn of the risks of blood clots and related health problems.
Studies Indicate NuvaRing Increases Risks of Blood Clots
The FDA has so far received over 1,000 adverse event reports related to the NuvaRing and blood clot injuries. In May 2012, the British Medical Journal published a study showing that non-oral contraceptives, including NuvaRing, created a higher risk of blood clots than older birth control pills. The study added that women using the vaginal ring had a 90 percent higher risk of venous thromboembolism (VTE) than women taking combined oral contraceptives containing levonorgestrel, and concluded that women would be safer using standard birth control pills.
This was after an October 2011 report from FDA study results showing that the NuvaRing increased the risk of blood clots by 56 percent when compared to older birth control pills.
Judge Agrees with Plaintiffs
According to Judge Sippel's order, Organon filed three motions seeking to keep certain documents sealed. The company asserted these documents contained confidential and/or proprietary information that was covered by the protective order in the NuvaRing litigation. They also asserted that the release of the documents may be damaging to their reputation.
The plaintiffs, on the other hand, opposed keeping the documents under seal, and asserted that the public had a right to their access. The judge agreed, stating, "The fact that the documents may call into question Organon's research and marketing of its NuvaRing product is not an uncommon allegation in this type of litigation. Although these allegations may ultimately be rejected by a jury, the public has a right to know the basis of the claims made against Organon."
Judge Martinotti in New Jersey made a similar conclusion, stating that the public had a right of access to judicial proceedings. Among the unsealed documents is an expert report by a pharmacologist, Shelley Ann Tischkau, Ph.D., prepared for Plaintiffs in the NuvaRing litigation. Tischkau pinpoints facts shown in one of Organon's studies of NuvaRing, which were concealed or misrepresented by the company to the doctors and FDA. These include the fact that Organon tested the NuvaRing on only 16 people in that study to see how much estrogen got into their blood. It was so high in two women that Organon dropped them out of the study report without disclosing this reduction in number.
Federal Cases Consolidated in Missouri
In August 2008, the U.S. Judicial Panel on Multidistrict Litigation (JPML) consolidated all federal NuvaRing lawsuits into the U.S. District Court, Eastern District of Missouri. Litigation there has exceeded 1,000 cases, with the first bellwether trial scheduled for May 2013.
Plaintiffs claim numerous injuries allegedly caused by the NuvaRing, including blood clots, strokes, DVTs, and pulmonary emboli.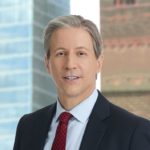 Exclusively focused on representing plaintiffs, especially in mass tort litigation, Eric Chaffin prides himself on providing unsurpassed professional legal services in pursuit of the specific goals of his clients and their families. Both his work and his cases have been featured in the national press, including on ABC's Good Morning America.