In December 2014, the U.S. Judicial Panel on Multidistrict Litigation (JPML) consolidated all federal Xarelto lawsuits into one court in the Eastern District of Louisiana. Judge Eldon E. Fallon was appointed to oversee the proceedings.
Currently, over 400 cases are pending in the Xarelto MDL, with both sides working to coordinate the gathering of facts and to create and approve master documents to make the litigation proceed more efficiently. The court also plans to coordinate proceedings with state courts, including the current Xarelto mass tort that has been established in Pennsylvania.
Judge Fallon Schedules a Xarelto "Science Day"
Plaintiffs who are seeking compensation from Xarelto manufacturers Janssen Pharmaceuticals and Bayer Pharma claim that Xarelto caused them to suffer from serious side effects like uncontrolled bleeding, strokes, pulmonary embolisms, heart attacks, and deep vein thrombosis. They also claim the defendants did not do enough to warn patients and doctors of the risks, and that they should have conducted additional clinical trials to determine the product's safety before releasing it on the market.
On April 7, 2015, Judge Fallon ordered a "Science Day" to take place on June 11, 2015. This is a type of hearing unique to pharmaceutical drug litigation in which both parties will have the chance to explain their view of the medical and scientific facts behind how the drug works, the studies that have been conducted so far, and the results of those studies and what they mean for patients. They'll also have the opportunity to address any scientific evidence supporting or denying the plaintiffs' claims.
A science day of this nature usually involves the testimony of several expert witnesses, including physicians and researchers that can support each side's arguments. Plaintiffs are likely to present information, witnesses, and research that supports their claims that Xarelto causes serious side effects like uncontrolled bleeding and strokes, and defendants are likely to present information supporting the safety of the drug.
Manufacturers Downplay Xarelto Risks
The FDA approved the use of Xarelto in July 2011 to help reduce the risk of blood clots in patients going through knee or hip replacement surgery. They later approved it to reduce risk of stroke in patients with non-valvular atrial fibrillation and for the treatment of deep vein thrombosis and pulmonary embolism.
Xarelto is a "newer-generation" blood thinner, available in three once-a-day doses of 10, 15, and 20 mg. The manufacturers advertised it as a better alternative to warfarin, the leading anticoagulant, because of the convenient dosing, and because it required no blood monitoring or dietary restrictions. In the third quarter of 2013, Xarelto was the number one pharmaceutical product advertised in professional health journals based on pages and dollars spent.
In 2013, the FDA sent a letter to the manufacturers, claiming their promotional materials were false and misleading, minimized the risks of Xarelto, and made misleading claims. That same year, the number of serious adverse events associated with Xarelto reported to the FDA overtook those associated with Pradaxa, a similar blood-thinning drug.
Nevertheless, manufacturers refused to make any changes in their warnings about Xarelto, and continued to downplay the fact that the drug had no readily available antidote. In other words, patients taking warfarin could be treated with vitamin K injections should they suffer uncontrollable bleeding, but there was no such treatment for bleeding caused by Xarelto, leaving patients much more vulnerable to hospitalization and death.
Bellwether Trials Soon to Be Scheduled
As the MDL proceeds, it is expected that the number of cases will continue to grow as more plaintiffs join the litigation. Judge Fallon is expected to soon schedule a start date for the first bellwether trials, which help both parties determine how juries may react to the evidence.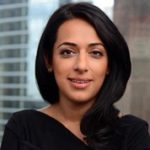 Exclusively focused on representing plaintiffs—especially in mass tort litigation—Roopal Luhana prides herself on providing unsurpassed professional legal services in pursuit of the specific goals of her clients and their families. While she handles complex cases nationwide on behalf of consumers, Ms. Luhana resides with her family in Brooklyn, New York.