Mothers who took the antidepressant Zoloft during pregnancy may be at an increased risk of giving birth to children with birth defects, including heart, abdominal, and cranial deformities. That's the report from several scientific studies, and the claim of hundreds of plaintiffs who have filed a Zoloft birth defects lawsuit.
In April 2012, the U.S. Judicial Panel on Multidistrict Litigation (JPML) consolidated all federal Zoloft cases into the Eastern District of Pennsylvania. At that time, 57 cases were moved into the U.S. District court, but that number has since risen to over 150. The panel assigned District Judge Cynthia Rufe to manage the proceedings. In an order dated September 11, 2012, she scheduled the next five conferences to proceed into the first quarter of 2013.
Studies Indicate Risk of Birth Defects
The FDA approved Zoloft (sertraline) for the treatment of depression in 1991, but as early as 2006, the first studies indicating a link between the drug and birth defects was published. The New England Journal of Medicine, for example, reported that women taking Zoloft during pregnancy had a higher risk of delivering infants with persistent pulmonary hypertension of a newborn (PPHN) than mothers who didn't.
The same journal published another study in 2007 that indicated an association between mothers who took antidepressants like Zoloft and those who gave birth to babies with anencephaly, omphalocele, and craniosynostosis. Another study published in 2009 found that mothers who used drugs like Zoloft had an increased risk of delivering babies with heart defects.
Judge Establishes Schedule
As awareness increased concerning antidepressants and birth defects, many parents filed lawsuits, seeking to hold manufacturer Pfizer liable for damages. As the number grew, the JPML agreed to consolidation to conserve judicial resources, increase efficiency, and decrease the risk of inconsistent rulings and duplicative discovery.
Now, under Judge Rufe's guidance, the federal cases are in the midst of pre-trial proceedings. The first status conference took place in July 2012, with both parties discussing procedures to facilitate the expeditious and just resolution of the litigation. At that time, about 140 cases were proceeding in the MDL.
The second status conference took place on September 10, 2012, where items of discussion included the anticipated volume of lawsuits, creating a discovery plan, and establishing methods for coordinating with state courts also dealing with Zoloft lawsuits.
In the September 11, 2012 order, Judge Rufe established the next five status conferences:
October 17, 2012
November 19, 2012
January 17, 2013
February 25, 2013
March 25, 2013
All conferences will begin at 10:00 a.m. in the United States Courthouse in Philadelphia, Pennsylvania. The judge also ordered that lead counsel shall submit a joint proposed agenda no later than two weeks before each conference.
Plaintiffs in Zoloft birth defects litigation allege that Pfizer failed to adequately warn consumers, particularly pregnant women, about the risk of birth defects, and that they failed to conduct adequate safety studies regarding the use of the antidepressant in expectant mothers.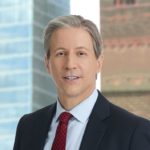 Exclusively focused on representing plaintiffs, especially in mass tort litigation, Eric Chaffin prides himself on providing unsurpassed professional legal services in pursuit of the specific goals of his clients and their families. Both his work and his cases have been featured in the national press, including on ABC's Good Morning America.