According to a recent Case Management Order entered in the Xarelto Multidistrict Litigation in federal court (Xarelto MDL), the first Xarelto bellwether trials have been delayed.
The U.S. Judicial Panel on Multidistrict Litigation (JPML) consolidated all federally filed Xarelto lawsuits in December 2014 in the Eastern District of Louisiana. Since then, the number of cases has steadily increased, and the court is now presiding over more than 15,000 Xarelto lawsuits.
Last year, the court selected the initial group of four Bellwether cases and the first was supposed to go to trial on March 13, 2017, followed by the second case on April 24th. Those dates have now been pushed back, however.
Xarelto Bellwether Trials Delayed by About a Month
The case management conference order entered by the court on January 30, 2017, reveals that the bellwether trial schedule has been changed. The first trial is now scheduled to begin on April 24, 2017, followed by the second on May 30, 2017. The other two trials will be scheduled in June 2017.
Judge Eldon Fallon, who is overseeing the proceedings, had rescheduled the trials in the past to give both parties more time to prepare. Each case involves claims concerning the anticoagulant drug and its potential to cause serious side effects, particularly excessive bleeding.
Though all anticoagulants carry this risk, plaintiffs allege that Xarelto manufacturers Janssen Pharmaceuticals, parent company Johnson & Johnson, and Bayer Corporation overstated the benefits of the drug while downplaying the risks.
Manufacturers Overstated Xarelto's Benefits
Xarelto (rivaroxaban) is one of three newer-generation anticoagulants that work by inhibiting the Factor Xa enzyme. This interrupts the blood-clotting process and inhibits the formation of blood clots.
Xarelto, together with the other two related blood thinners, Pradaxa and Eliquis, have all been marketed as being more convenient than warfarin (Coumadin), the leading anticoagulant for decades. Manufacturers touted these drugs as coming in easy once-a-day doses, and lured patients with the promise that they wouldn't have to make dietary changes or go through blood monitoring when using these drugs. Those taking warfarin have to do both.
What the manufacturers failed to emphasize was that these drugs, unlike warfarin, have no readily available antidotes. Patients who experience excessive bleeding while taking warfarin can be treated with injections of vitamin K, which allow the blood to clot again. There is no such remedy for patients taking these newer-generation drugs, making them much more dangerous.
Some Claims Involving Newer-Generation Anticoagulants Have Settled
Pradaxa manufacturers, after spending years defending thousands of lawsuits filed by plaintiffs who suffered injuries after taking the drug, agreed to pay $650 million in Pradaxa settlements. Recently, courts have also seen an increase in the number of Eliquis lawsuits being filed, with plaintiffs asserting that the manufacturers failed to warn about the serious risks. The JPML is now scheduled to hear arguments in March 2017 to decide if it should centralize these lawsuits in a new Eliquis MDL.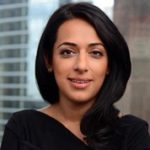 Exclusively focused on representing plaintiffs—especially in mass tort litigation—Roopal Luhana prides herself on providing unsurpassed professional legal services in pursuit of the specific goals of her clients and their families. While she handles complex cases nationwide on behalf of consumers, Ms. Luhana resides with her family in Brooklyn, New York.