A Pennsylvania judge signed an order on June 10, 2014 denying a motion to dismiss a case against Johnson & Johnson involving the wrongful death of an infant (No. 12-4162).
Stacy Sherfey and Neil Sherfey, of Nevada, filed a complaint in 2012 alleging that their son, Tracen Sherfey, died in 2009 at two-weeks –old, from acute liver failure after "ingesting defective and recalled Infants' Tylenol."
The defendants argued that the statute of limitations was up and therefore no claims could be made against them.
It was decided that "under Pennsylvania's 'borrowing statute' that Nevada's two-year statute of limitations regarding Plaintiff's wrongful death and negligence claims applies here because this action accrued in Nevada and Pennsylvania does not first bar these claims."
FDA Issues Warnings about Acetaminophen
Acetaminophen is an ingredient found in several over-the-counter products including Tylenol.  It helps reduce pain and fever.  The FDA warns that the drug can cause serious liver damage if patients do not adhere to the correct dosage levels.  Some symptoms of liver damage, which can be similar to those of the flu, include:
• Nausea
• Vomiting
• Loss of appetite
The FDA advises patients to talk with their doctors before taking acetaminophen.
In 2011, the FDA required manufacturers to limit the amount of acetaminophen in prescription combination products to no more than 325 milligrams per tablet.  The agency also required manufacturers to add a warning about "the potential risk for severe liver injury," on drug labels.  The deputy director of the Office of New Drugs in FDA's Center for Drug Evaluation and Research (CDER) said, "Overdose from prescription combination products containing acetaminophen account for nearly half of all cases of acetaminophen-related liver failure in the United States; many of which result in liver transplant or death."
This action didn't impact over-the-counter acetaminophen products.
The FDA issued a reminder in April 2014 to doctors and physicians to "stop dispensing prescription combination drug products with more than 325 mg of acetaminophen."
In August 2013 the FDA issued another warning about acetaminophen, this time pertaining to rare skin diseases including toxic epidermal necrolysis (TEN), and Stevens – Johnson syndrome (SJS) which can lead to death.   A third potential skin disease that can be caused by the drug is acute generalized exanthematous pustulosis (AGEP) and typically goes away on its own.
Always report any side effects acetaminophen to your doctor or healthcare provider.  He or she will determine whether or not you should stop taking the drug.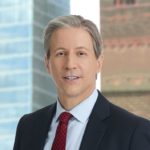 Exclusively focused on representing plaintiffs, especially in mass tort litigation, Eric Chaffin prides himself on providing unsurpassed professional legal services in pursuit of the specific goals of his clients and their families. Both his work and his cases have been featured in the national press, including on ABC's Good Morning America.