Over 1,000 NuvaRing lawsuits are pending in the consolidated multidistrict litigation in the Eastern District of Missouri. In March 2013, Judge Rodney Sippel granted a motion to allow plaintiffs' experts to testify concerning the alleged "bursts" of estrogen released by the NuvaRing.
NuvaRing is a hormonal contraceptive device manufactured by Merck & Co. and their subsidiary, Organon Pharmaceutical. Post-marketing studies have linked the device with an increased risk of blood clots and related complications like deep vein thrombosis, pulmonary embolism, heart attack, and stroke.
Alleged NuvaRing "Bursts" of Estrogen
In 2012, studies were published in both the New England Journal of Medicine and the British Medical Journal indicating that vaginal ring contraceptives like NuvaRing could present higher risks of blood clots than traditional birth control pills—as much as a 2.5- to 3-fold increased risk. The FDA also issued a report the same year indicating they had received more than 5,000 reports of adverse events related to the NuvaRing.
At issue now is the question of whether the device may release estrogen and other hormones at a variable rate, resulting in "bursts" that could affect risks of blood clots. A study conducted by Dr. Shelley Ann Tischkau, Ph.D., suggests that Organon may have concealed information that would have been important for doctors and patients to know.
Study Indicates Organon Aware of Alleged "Bursts"
Organon has been fighting for a while to keep Dr. Tischkau's study under wraps. They have filed motions in both the New Jersey state consolidated proceedings and the NuvaRing MDL to exclude her testimony and the testimony of other experts. Bergen County Judge Brian Martinotti and Judge Sippel have both denied these motions, however, and allowed plaintiffs to go forward with expert testimony.
As part of this litigation, Dr. Tischkau prepared a report for the plaintiffs on Organon's own internal study, which measured the levels of estrogen in women using NuvaRing. In the report, Tischkau points out that for this study, Organon included only 16 women initially, then dropped two out of the final results because their estrogen levels were so high.
The study also indicates that Organon discovered the women experienced bursts of estrogen they couldn't control. The company applied for a patent on new technology that would avoid the estrogen bursts, but then never followed through with it.
Judge Allows Expert Testimony
Both judges have allowed testimony concerning the alleged "bursts" of estrogen, and on March 5, 2013, Judge Sippel also found experts qualified to evaluate studies and reports when reaching their conclusions. Specifically, he found Dr. Tischkau qualified to testify on pharmacokinetics and topics related to the alleged variability of NuvaRing's hormonal delivery. He then found additional experts qualified, including Dr. Suzanne Parisian, Dr. Scott Roseff, and Joseph Shumway, some of whom assert that the NuvaRing label should have contained warnings about potential bursts of estrogen delivery.
Further, Judge Sippel disagreed with Organon that blood serum levels can't accurately show variation in NuvaRing's delivery, stating, "Organon's own reports found that a linear correlation could be established between in-vitro release rate and in-vivo release rate…."
The first MDL NuvaRing lawsuit is scheduled to begin in July 2013, while the first New Jersey case is scheduled to start in June.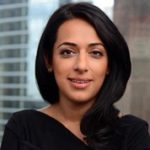 Exclusively focused on representing plaintiffs—especially in mass tort litigation—Roopal Luhana prides herself on providing unsurpassed professional legal services in pursuit of the specific goals of her clients and their families. While she handles complex cases nationwide on behalf of consumers, Ms. Luhana resides with her family in Brooklyn, New York.