Amidst concerns that power morcellators used during certain gynecological surgeries could potentially lead to serious cancer diagnoses, Johns Hopkins University has announced that they will no longer used the power tools or certain surgeries in postmenopausal women.
According to Oncology Practice, the University made the announcement in December 2014, stating that they had developed a new safety protocol surrounding power morcellation, to protect women going through minimally invasive surgeries.
FDA Warns of Risks with Power Morcellation
Power morcellators are tools that surgeons use during some uterine fibroid removal and hysterectomy procedures. It used to be that a woman's only option was to go through traditional surgery requiring a long incision in the abdomen. Laparoscopic surgery, in which the surgeon uses a mini camera to perform the surgery through much smaller incisions, creates less blood loss and allows for a faster recovery. It requires, however, that surgeons use something to cut up larger tissues like fibroids and the uterus for removal through a small incision. That tool is the power morcellator.
For years, thousands of women benefitted from minimally invasive gynecological surgeries. In recent years, however, studies have shown that in rare cases, the morcellator—which cuts up larger tissues into smaller ones—could potentially spread cancerous tissues into other areas of the abdomen and the rest of the body, where they could re-seed other cancers.
In April 2014, the FDA released a safety communication warning that about one in 350 women undergoing hysterectomy or myomectomy for fibroids has an unsuspected type of uterine cancer. If doctors use a power morcellator on these women, "there is a risk that the procedure will spread the cancerous tissue within the abdomen and pelvis, significantly worsening the patient's likelihood of long-term survival."
Hospitals Considering Other Options
Since the FDA's statement, a number of hospitals and medical centers have considered changes in policy regarding power morcellators. While they offer increased convenience for many women, the risks for some seem to outweigh the benefits.
Johns Hopkins will no longer use morcellation for fibroids or hysterectomies in women over the age of 50. They have also stated that when morcellation is used, it is to be only by surgeons with a lot of experience with the procedure, and who also use an endoscopy bag to catch any tissues that may be spilled or would otherwise escape to migrate to other areas of the body. They add that a number of cancer screening tests, including endometrial sampling and MRIs, are to be used prior to surgery to try to detect any potential cancers.
Pre-surgical screening is still an inexact science, however. So far, we have no test that will rule out the possibility of cancerous cells in fibroids, the uterus, or surrounding tissues, which means that even if tests come back clean, women may still be at risk of malignancy. Johns Hopkins has noted that women must be warned of the risks before opting for morcellation.
Women who went through morcellation without receiving these warnings and were then diagnosed with cancer may be eligible to file a personal injury lawsuit in an attempt to recover damages.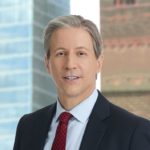 Exclusively focused on representing plaintiffs, especially in mass tort litigation, Eric Chaffin prides himself on providing unsurpassed professional legal services in pursuit of the specific goals of his clients and their families. Both his work and his cases have been featured in the national press, including on ABC's Good Morning America.