The Food and Drug Administration (FDA) approved Invokana (canagliflozin) for the treatment of type 2 diabetes in March 2013. After just a year on the market, the new drug was linked with 457 reports of adverse events, including serious side effects like kidney failure or impairment, kidney stones, dehydration and fluid imbalances, and urinary tract infections.
Still, that didn't stop Invokana from quickly becoming one of the most popular drugs on the market. Together with Invokamet (which combines Invokana with metformin), Invokana earned manufacturer Johnson & Johnson $278 million during the first quarter of 2015—nearly triple its results for the first quarter 2014.
Examine what J&J did to advertise the drug, however, and the impressive sales numbers become more understandable. According to Bloomberg, in 2014, the company gave doctors $19.8 million in speaking fees, free food, travel expenses, and other payments related to Invokana promotion. These numbers made Invokana the second-highest drug on the doctor-payments list for that year.
Spending on a Drug that May Increase Risk of Diabetic Ketoacidosis
Professor of Medicine at Harvard Medical School Jerry Avorn noted that high doctor payments for diabetes drugs that are not considered "first-choice" options is surprising. Typically, doctors turn first to metformin, the generic drug that is now considered a foundational treatment for type 2 diabetes.
Indeed, compared to metformin, Invokana is still fairly new, and we are still discovering more about it. In May 2015, the FDA issued a drug safety communication warning doctors and type 2 diabetes patients about a risk for diabetic ketoacidosis (DKA).
The administration issued this communication after reviewing reports from 20 patients with type 2 diabetes who were taking drugs like Invokana and ended up being hospitalized with DKA. Since the condition can be life threatening without treatment, it is a serious risk that patients should be aware of.
Even the FDA Not Unanimous in Approval of Invokana
There were questions about Invokana even back at the time of its approval in 2013. Part of a class of drugs called "SGLT2" inhibitors, it works to reduce blood glucose levels by increasing its excretion in urine. It acts on the kidneys to do so, blocking the reabsorption of glucose.
According to a New York Times article announcing the approval, even the initial clinical trials used to secure the FDA's go-ahead showed Invokana potentially causing an increased risk of stroke and heart attack within the first 30 days of prescription. The FDA required J&J to conduct additional studies to further examine the safety of the drug.
With respect to the trial cited by the FDA reviewer, the FDA concluded that "any imbalance in results during the first 30 days or the trial" in question "may be attributable to chance or may have been caused by an early increase in the risk of MACE [major adverse cardiovascular events]-plus associated with canagliflozin among subjects with high background cardiovascular risk." The FDA went on to note that "There was no evidence of an increased risk of MACE-plus associated with canagliflozin after 30 days" in the trial.
The final vote included 10 experts who voted for approval, and five who did not. Those five expressed concern about Invokana's affect on the kidneys.
Sales Continue Despite Concerns
According to Forbes, the FDA's warning concerning Invokana and DKA doesn't seem to be affecting sales that much yet. Other diabetes drugs are also known to increase the risk of the condition.
Those patients who took the drug and then suffered DKA, however, are likely to see the issue as much more serious, since the drug contained no adequate warnings about the risk. As the Institute for Safe Medication Practices (ISMP) stated in its 2014 QuarterWatch report, "Also, early signals for a new kind of diabetes drug, canagliflozin (INVOKANA) raise questions about whether enough is known about this agent to be assured that its benefits outweigh its risks."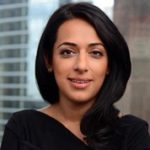 Exclusively focused on representing plaintiffs—especially in mass tort litigation—Roopal Luhana prides herself on providing unsurpassed professional legal services in pursuit of the specific goals of her clients and their families. While she handles complex cases nationwide on behalf of consumers, Ms. Luhana resides with her family in Brooklyn, New York.