The type 2 diabetes drug Invokana (canagliflozin) has been linked with some serious side effects, including kidney problems, urinary tract infections, and diabetic ketoacidosis. Now, according to recent studies, it may also double the risk for lower-limb amputation.
Researchers presented their findings from two new trials at the American Diabetes Association (ADA) 2017 Scientific Sessions on June 12, 2017. The FDA also warned about this risk in a May 16, 2017 drug safety communication.
A number of individuals who took Invokana and then suffered from serious injuries have filed lawsuits against manufacturer Janssen Pharmaceuticals and its parent company Johnson & Johnson (J&J). On December 7, 2016, the U.S. Judicial Panel on Multidistrict Litigation (JPML) consolidated all federally filed cases into the District Court of New Jersey for pre-trial proceedings.
Studies Show Invokana Increases Risk of Leg and Foot Amputations
In May 2015, the FDA warned doctors and patients that Invokana had been linked to diabetic ketoacidosis (DKA), a serious condition in which the blood becomes too acidic. Complications include dehydration, coma, and in some instances, even death.
Now, two years later, the FDA has alerted doctors and patients of a new risk, stating that Invokana "causes an increased risk of leg and foot amputations." The administration has required the manufacturers to update their label warnings. They based this latest change on the two clinical trials mentioned above, which are:
CANVAS (Canagliflozin Cardiovascular Assessment Study); and
CANVAS-R (A Study of the Effects of Canagliflozin on Renal Endpoints in Adult Participants with Type 2 Diabetes Mellitus)
The studies showed that Invokana reduced cardiovascular events by 14 percent, and cut the rate of renal decline by 40 percent, but at the same time, doubled the risk for lower-limb amputations. The cardiovascular results were similar to other studies showing benefits from SGLT2-inhibitors, like Invokana, but also revealed a significant rise in the risk for amputations. Most amputations that occurred were of the toe or metatarsal.
The FDA required the manufacturer of Invokana to add a boxed warning for this risk—the highest level of warning possible on a drug label. They also required manufacturers of similar drugs to add warnings regarding amputation risks to their labels.
"Prescribers and patients will need to balance the positive and negative events from the CANVAS trial in clinical decision-making," lead author John Buse, M.D., told Medscape.
Studies Show Invokana Increases Risk of Leg and Foot Amputations
Patients taking Invokana have also struggled with other health issues, including urinary tract infections and kidney failure. The reports of side effects were so concerning that in their 2014 issue of QuarterWatch, the Institute for Safe Medication Practices (ISMP) questioned the drug's safety: "Also, early signals for a new kind of diabetes drug, canagliflozin (INVOKANA) raise questions about whether enough is known about this agent to be assured that its benefits outweigh its risks."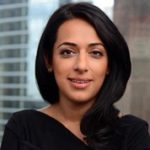 Exclusively focused on representing plaintiffs—especially in mass tort litigation—Roopal Luhana prides herself on providing unsurpassed professional legal services in pursuit of the specific goals of her clients and their families. While she handles complex cases nationwide on behalf of consumers, Ms. Luhana resides with her family in Brooklyn, New York.