Injectafer manufacturer Daiichi Sankyo is doubling down on their efforts to make more money with their injectable iron supplement, Injectafer, despite the fact that they are missing vital warnings about Injectafer's safety risks.
Considering the company's history of enticing doctors to use their products, it may not be surprising to learn that the Daiichi Sankyo group of companies seem to be putting company profits ahead of patient safety.
Injectafer Manufacturer Focusing on Increasing Profits
Daiichi Sankyo's annual report, released last November, revealed plans to "accelerate Injectafer growth" as well as to strengthen the drug's position as leader in the IV iron market, according to Genetic Engineering & Biotechnology News. In 2016, the iron deficiency anemia treatment generated $221 million, but the company wants to increase that to $300 million.
Meanwhile, studies show that Injectafer, more than competing products, increases the risk of both hypophosphatemia (HPP) and severe hypophosphatemia, conditions in which the body is deficient in phosphate. Symptoms at mild and moderate levels include muscle weakness, fatigue, tingling and numbness, and confusion, but patients who suffer from severe HPP can suffer from muscle wasting, respiratory failure, seizures, coma, and fatal arrhythmias.
So far, Daiichi Sankyo has not updated is product warnings to alert doctors and patients to this serious risk, and it looks like they have no current plans to do so.
Daiichi Sankyo Pays $39 Million to Settle Allegations it Violated the False Claims Act
In 2015, the United States Department of Justice (DOJ) reported that Daiichi Sankyo had agreed to pay $39 million to settle kickback allegations under the False Claims Act.
The Anti-Kickback Statute makes it illegal for companies to pay doctors to influence their ordering or prescribing decisions. Yet the DOJ accused Daiichi Sankyo of just that, alleging that they had paid kickbacks in the form of speaking fees to induce doctors to prescribe several of their drugs, including Benicar, Tribenzor, and Tribenzor. The payments were made even when doctors "spoke" over Daiichi-paid dinners, or spoke only to members of their own staff.
As part of the settlement, the company agreed to undertake substantial internal compliance reforms for the next five years.
"Schemes such as this are particularly abhorrent," said Inspector General Daniel R. Levinson.
"Manufacturers and physicians who engage in them are cheating Medicare and Medicaid out of millions of dollars and threatening programs upon which many elderly and disabled Americans rely."
He went on to say that "we will be closely monitoring Daiichi."
Injectafer Linked with Serious Side Effects
In 2015, researchers reported that among patients treated with iron injections, only 22 percent treated with iron sucrose developed HPP, while 51 percent of those treated with ferric carboxymaltose (FCM—the medication in Injectafer) did.
In 2016, scientists compared FCM with another supplement called iron isomaltoside, and found again that the risk of HPP was greater with FCM, and that only FCM created a risk of severe HPP. In 2017, scientists noted that results from clinical trials suggested a higher risk for HPP with certain iron injections, including FCM (Injectafer).
To this date, Daiichi Sankyo has not updated its product warnings to adequately reflect the risk of severe HPP.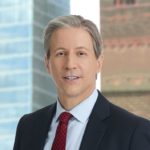 Exclusively focused on representing plaintiffs, especially in mass tort litigation, Eric Chaffin prides himself on providing unsurpassed professional legal services in pursuit of the specific goals of his clients and their families. Both his work and his cases have been featured in the national press, including on ABC's Good Morning America.