The FDA is being more cautious with testosterone replacement drugs.
The administration recently put the brakes on the process to approve a new drug called "Androxal" (enclomiphene citrate), which is designed to treat men with low testosterone. Manufactured by a company called Repros Therapeutics, it was in the final stages of development when the FDA cancelled an advisory committee meeting intended to discuss the new drug application.
Though the FDA has not elaborated on its reasons for canceling the meeting, Repros CEO Joseph Podolski told MedPage Today the administration told him that they had concerns over the "method used for measuring testosterone levels," stating that it hadn't been properly validated. In Podolski's view, the method is very well validated, and he suspects the FDA was just making excuses to delay the meeting because of the ongoing questions concerning the safety of testosterone drugs.
FDA Cancels Advisory Panel Meeting on New Testosterone Drug
According to Forbes, Androxal is different than other testosterone replacement drugs when one currently involved in lawsuits around the country due to their suspected connection to an increased risk of cardiovascular problems. Instead, Androxal is a nonsteroidal medication commonly used to treat infertility in women, and is intended to treat a pituitary disorder in obese men that causes low testosterone.
Indeed, it seems this drug would actually fit into the FDA's requirements for approval of testosterone replacement drugs. So far, the administration has granted approval to current drugs only to treat medically induced low testosterone ("low-T"). Nevertheless, Drugs like AndroGel and Testim were advertised to men as solutions for age-related "low-T" a condition that so far, has not been determined as requiring treatment.
The advisory committee meeting was scheduled to allow experts in the field to provide their opinions on the safety and efficacy of Androxal, as the FDA was supposed to approve it or not by November 30, 2015. Yet it seems that the FDA has gotten cold feet. Five days before the meeting, they posted on their website that they had determined such expert advice was no longer needed.
The FDA, Repros stated in a press release, questioned the bioanalytical method validation of testosterone levels, stating that it could affect the interpretations of certain pivotal study data. Repros added that the FDA had "expressed its willingness to work with Repros to address these questions."
Who Should Take Drugs for Low-T?
At issue is which men should be treated with testosterone. The FDA intended for the drugs to be used only in men with medically induced low-T, but after the successful ad campaign by the testosterone manufacturers, a large number of men have asked their doctors for prescriptions without even being tested for low-T.
Plaintiffs involved in litigation against these drug manufacturers claim that the companies overstated the benefits of their drugs without making clear the risks, which resulted in many men suffering from heart attacks and strokes that they were completely unprepared for.
In March 2014, the FDA released a safety communication indicating that they had required testosterone replacement drug manufacturers to update their product labels to warn doctors and patients of the risks of cardiovascular events. The new verbiage includes a warning about a "possible increased risk of heart attacks and strokes in patients taking testosterone."
The companies were also required to make it clear that the drugs were not intended to treat men with "age-related" low-T.
Meanwhile, all federal testosterone lawsuits have been consolidated in the Northern District of Illinois. About 2,500 cases are proceeding there and in other courts around the nation.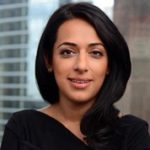 Exclusively focused on representing plaintiffs—especially in mass tort litigation—Roopal Luhana prides herself on providing unsurpassed professional legal services in pursuit of the specific goals of her clients and their families. While she handles complex cases nationwide on behalf of consumers, Ms. Luhana resides with her family in Brooklyn, New York.