The U.S. Judicial Panel on Multidistrict Litigation (JPML) consolidated all federal Xarelto lawsuits into one court in the Eastern District of Louisiana on December 12, 2014. At the time, 21 cases were transferred from ten districts to Louisiana. Since then, many more have joined the litigation.
One of those cases was recently filed by plaintiff Cheryl Butler, a resident of Bedford Park, Illinois. According to her complaint, Ms. Butler suffered significant injuries after taking Xarelto, and seeks in excess of $75,000 in damages.
Plaintiff Takes Xarelto, Suffers Life-Threatening Gastrointestinal Bleed
Butler states that she was prescribed Xarelto (rivaroxaban) by her doctor in 2013, to treat her deep vein thrombosis (DVT) and saddle pulmonary embolism (large blood clot that straddles the two branches of the main pulmonary artery). Her condition was serious, as a clot in this location can block both the left and right pulmonary arteries, potentially resulting in heart failure and even death.
Ms. Butler continued to take Xarelto until about April 12, 2013. At that time, she suffered a severe gastrointestinal bleed, for which she was hospitalized. The condition was life-threatening. According to the plaintiff, it caused her physical pain, mental anguish, and diminished enjoyment of life, and has resulted in a shortened life expectancy.
The plaintiff blames manufacturers Janssen Pharmaceuticals and Bayer Healthcare Pharmaceuticals for failing to provide adequate warnings about the risks associated with Xarelto, and seeks to be compensated for her hospital bills, medical treatments, and lost wages.
Studies Link Xarelto with Serious Gastrointestinal Bleeding
The FDA first approved Xarelto in July 2011 to reduce the risk of blood clots in patients undergoing knee and hip replacement surgery. They later approved it for the treatment of patients with DVT and pulmonary embolism, as well as for long-term treatment to reduce risk of recurrence, as was the case with Ms. Butler.
Manufacturers highlighted the fact that Xarelto came in a once-a-day convenient dose and did not require blood monitoring—as does the main competitor, warfarin. They failed, however, to provide equal attention to the fact that in their initial clinical trials on the product, Xarelto caused more gastrointestinal bleeds that warfarin, and resulted in patients requiring more transfusions.
A 2014 study also questioned the wisdom of once-a-day dosing, noting that peaks and troughs in the drug's potency in the blood could be eliminated with twice-a-day dosing, potentially reducing the risk of excessive bleeding events.
Despite reports of adverse events associated with Xarelto—the Institute for Safe Medication Practices noted in the first quarter of 2012 that 356 reports of serious, disabling, or fatal injuries had rivaroxaban as the primary suspect drug—the defendants failed to provide an adequate "black box" warning about the dangers. They also failed to make it clear that unlike warfarin, Xarelto had no readily available antidote to bleeding, making side effects potentially more dangerous and even deadly.
Plaintiff Claims GSK Negligent
Ms. Butler alleges that GSK engaged in aggressive and misleading marketing that put many patients at risk of serious and life-threatening injuries. Instead they focused on the convenience of the dosing while downplaying the potential consequences. She brings counts of defective design, failure to warn, manufacturing defect, negligence, and breach of warranties.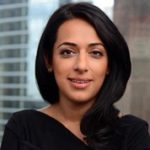 Exclusively focused on representing plaintiffs—especially in mass tort litigation—Roopal Luhana prides herself on providing unsurpassed professional legal services in pursuit of the specific goals of her clients and their families. While she handles complex cases nationwide on behalf of consumers, Ms. Luhana resides with her family in Brooklyn, New York.