On August 26, 2016, an Illinois man filed a new Nexium lawsuit in the U.S. District Court for the Eastern District of New York. He names Nexium manufacturer AstraZeneca as defendant, and claims that after he took the heartburn drug, he suffered from serious injuries.
He seeks $10 million in damages.
 Plaintiff Takes Nexium for Years, Is Diagnosed with Chronic Kidney Disease
According to the complaint, the plaintiff's doctor prescribed Nexium to him on numerous occasions between September 2006 and September 2013. He said he followed the directions on how to use it, but would not have taken it had he been properly warned about the risks associated with its use.
The plaintiff was later diagnosed with chronic kidney disease (CKD), and he blames Nexium for the diagnosis.
CKD is a condition in which the kidneys are damaged, and gradually become unable to do their job of filtering waste from the blood. Over time, the disease can progress until the kidneys fail and the patient requires dialysis or a kidney transplant.
Symptoms of CKD include nausea and vomiting, loss of appetite, swelling in the feet and ankles, muscle cramps, trouble sleeping, fatigue and weakness and persistent itching. The disease also increases the risks of other complications, including high blood pressure, anemia, weak bones, heart and blood vessel disease and fluid buildup.
PPI Drugs Linked with Kidney Damage
Nexium belongs to a class of drugs known as "proton pump inhibitors (PPIs)," which are commonly prescribed to treat acid reflux, gastroesophageal reflux disease (GERD), Zollinger-Ellison syndrome, dyspepsia, and peptic or stomach ulcers. These drugs work by inhibiting the secretion of stomach acid, reducing the overall acid level in the stomach.
Since Nexium was released on the market in 2001, it's become AstraZeneca's largest-selling drug, and the third largest selling drug worldwide. In 2008, its sales exceeded $5.2 billion. Over the years, however, it's been named in hundreds of reports of injuries submitted to the FDA. Case reports have linked the drug to acute interstitial nephritis (AIN, or inflammation of kidney tubes and tissues), chronic kidney disease, kidney failure, acute kidney injury (AKI), and superbug clostridium difficile infections.
By 2011, the World Health Organization reported nearly 500 cases of AIN associated with PPIs, and on December 19, 2014, the FDA required the labeling on PPI products like Nexium be updated to include a warning about AIN.
PPIs Linked with CKD in Studies
Patients like the plaintiff may have CKD for years without realizing it, as the early symptoms are often extremely mild. Unfortunately, it's often not until the disease has progressed to significantly impair the kidneys that the symptoms become significant enough to prompt medical investigation.
There is no cure for CKD. Treatment focuses on slowing the progression of kidney damage. The plaintiff in this case states that AstraZeneca failed to warn patients about this risk, even though studies have linked PPI drugs with CKD. In 2016, for example, researchers reported that use of PPIs "is associated with a higher risk of incident CKD."
Nexium, however, still has no warning about the risk of CKD or AKI.
The plaintiff states that the defendants knew or should have known about the correlation between the use of Nexium and the significantly increased risk of CKD, AKI and renal impairment. He brings counts of negligence, strict products liability, breach of warranties, fraudulent misrepresentation, fraudulent concealment, negligent misrepresentation, and fraud and deceit.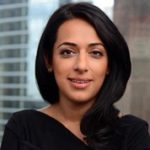 Exclusively focused on representing plaintiffs—especially in mass tort litigation—Roopal Luhana prides herself on providing unsurpassed professional legal services in pursuit of the specific goals of her clients and their families. While she handles complex cases nationwide on behalf of consumers, Ms. Luhana resides with her family in Brooklyn, New York.