On January 9, 2018, an Illinois man filed a new Onglyza lawsuit in the U.S. District Court for the Central District of Illinois.  He claims that after taking the diabetes medication, he suffered serious injuries.  He seeks in excess of $75,000 in damages.
Plaintiff Claims Onglyza Caused His Heart Failure
The plaintiff alleges in his complaint that he started taking Onglyza (saxagliptin) in April 2015, and used it at various times through December 2015. He reports that he took the medication as instructed, but that while he was using it, he developed serious injuries, including heart failure, congestive heart failure, and cardiovascular injury. As a result of these injuries, he claims he has suffered significant bodily and mental injuries, as well as disfigurement and loss of earnings and earning capacity.
The plaintiff blames Onglyza manufacturers Bristol-Myers Squibb and AstraZeneca for his injuries. He says that the defendants knew or should have known about the dangers associated with Onglyza, and that they should have warned both doctors and patients of the risks associated with it.
FDA Warns that Onglyza Associated with Risk of Heart Failure
The FDA first approved Onglyza in 2009 for the treatment of type 2 diabetes. It works by stimulating the pancreas to make more insulin after a meal, which helps to keep blood sugar levels under control.
Back in 2008, the FDA advised diabetes drugs manufacturers to assess their drugs' risk of cardiovascular disease. Onglyza manufacturers didn't conduct the requested tests, however, until after Onglyza was already on the market and being used by thousands of people.
They conducted the "SAVOR" study, which showed that patients taking Onglyza were at an increased risk of being hospitalized for heart failure. After reviewing the findings, the FDA asked to see the raw data from the study so they could perform their own analysis.  Based on their review, the FDA concluded that patients taking Onglyza did, indeed, have an increased risk of hospitalization due to heart failure.  The FDA's analysis also identified a possible increased risk of death from all causes.
In 2015, the FDA convened an advisory panel meeting of the Endrocrinologic and Metabolic Drugs Advisory Committee. That panel voted to require warnings on Onglyza and other similar diabetes drugs indicating that they could increase the risk of heart failure.
Will the JPML Consolidate All Onglyza Lawsuits?
Currently, there are more than 40 Onglyza lawsuits pending around the nation. On January 25, 2018, the U.S. Judicial Panel on Multidistrict Litigation heard arguments for and against consolidating all federal Onglyza lawsuits into one court for pre-trial proceedings.
Back in October 2017, a group of plaintiffs submitted a motion to the panel asking that it consolidate all of the federally-filed lawsuits together for pre-trial proceedings before one court.  The plaintiffs claimed that all of the cases shared common questions of fact, and consolidation would preserve judicial resources and allow for a more efficient resolution.  In February 2018, the JPML entered an Order consolidating all Onglyza lawsuits pending in federal court to the U.S. District Court of the Eastern District of Kentucky for pre-trial proceedings.  The JPML panel noted that defendants and certain plaintiffs supported the transfer of the cases to this transferee district.  Chief Judge Karen K. Caldwell will preside over the Onglyza MDL.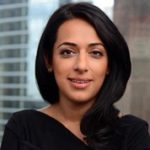 Exclusively focused on representing plaintiffs—especially in mass tort litigation—Roopal Luhana prides herself on providing unsurpassed professional legal services in pursuit of the specific goals of her clients and their families. While she handles complex cases nationwide on behalf of consumers, Ms. Luhana resides with her family in Brooklyn, New York.