In June 2014, the U.S. Judicial Panel on Multidistrict Litigation (JPML) consolidated all testosterone replacement lawsuits into one court in the Northern District of Illinois. Since then, both sides have been working to select a group of potential cases for early trials.
In a Case Management Order entered on May 3, 2016, Judge Matthew F. Kennelly issued a revised schedule for the first eight bellwether trials.
Court Sets Guidelines for Choosing Bellwether Cases
There have been delays along the way in selecting the initial bellwether cases. For example, defendant AbbVie—manufacturer of AndroGel—proposed the Court bifurcate expert discovery and summary judgment, but the Court concluded this would not be fair, efficient, and reasonable way to manage pretrial proceedings. The Court did, however, agree to some deadline extensions.
The parties selected bellwether plaintiffs from two tiers of cases:
1. Those involving thromboembolism or other clotting injuries like deep vein thrombosis and pulmonary embolism (blood clot in the lung)
2. Those involving cardiovascular injuries, such as heart attacks
Only those cases with completed fact sheets on or before June 15, 2015, were eligible for inclusion in the initial bellwether pool.
On October 31, 2016, the plaintiffs and defendants identified eight thrombosis injury bellwether candidates per side to serve as bellwether discovery plaintiffs. They also identified eight cardiovascular injury bellwether candidates per side.
According to this most recent Case Management Order, after a series of "challenges," from the initial pool of 32 bellwether selections, 26 cases remain.
Court Sets Schedule for Bellwether Trials
Both sides have been engaged in discovery on these select cases, which is supposed to be completed by July 6, 2016. They have until July 20, 2016, to submit proposals for the Court's selection of the initial bellwether trial cases.
By August 5, 2016, the Court will select up to eight final cases to serve as the first bellwether trials, and will designate the order of those trials. Any additional discovery is to be completed by September 19, 2016. The parties will then serve expert witness disclosures, with depositions to be completed by January 20, 2017, though the parties are allowed to seek extensions if needed. Any motions for summary judgment are to be submitted by February 17, 2017.
The Court also set the schedule for when those first eight trials will begin:
• June 5, 2017
• July 17, 2017
• August 28, 2017
• October 9, 2017
• November 20, 2017
• January 8, 2018
Plaintiffs Claim Manufacturers Failed to Warn About Serious Risks
There are currently over 5,000 testosterone therapy lawsuits pending around the country. Plaintiffs allege that after taking drugs like AndroGel, Testim, Depo-testosterone, and more, they suffered serious injuries, including blood clots and heart attacks. They further claim that the manufacturers failed to provide adequate warnings as to the risks.
Bellwether trials are designed to gauge how juries may react to the evidence. The outcomes at trial, may lead the parties to entertain settlement negotiations.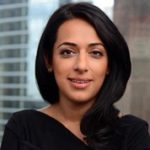 Exclusively focused on representing plaintiffs—especially in mass tort litigation—Roopal Luhana prides herself on providing unsurpassed professional legal services in pursuit of the specific goals of her clients and their families. While she handles complex cases nationwide on behalf of consumers, Ms. Luhana resides with her family in Brooklyn, New York.