In March 2017, U.S. District Judge Matthew F. Kennelly met with the parties involved in the centralized testosterone replacement therapy (TRT) litigation to appoint a settlement master. The parties were instructed to attend monthly meetings to discuss potential settlement of testosterone lawsuits.
Nearly 7,000 TRT lawsuits are pending in multidistrict litigation (MDL) in the Northern District of Illinois. The first bellwether trial is scheduled to begin June 5, 2017, with five more cases following after that. It is hoped that these cases will help gauge juries' response to the evidence, and potentially lead to settlement negotiations.
Plaintiffs Claim Testosterone Manufacturers Engaged in Disease Mongering
All of the cases pending in the MDL involve claims of testosterone replacement drugs causing serious injuries including heart attack, stroke, and blood-clot related conditions. The most popular TRT drug is AndroGel, which is the subject of the majority of the lawsuits. Because of this, Judge Kennelly ordered that each of the first six bellwether trials must involve use of AndroGel. Trials for other TRT products, like Testim and Axiron, are scheduled to begin this fall.
Back in February, each side submitted a list of cases to be considered for the initial bellwether trials. Each case includes allegations that the plaintiffs took AndroGel and then suffered from a heart attack, stroke, pulmonary embolism (blood clot in the lung), or deep vein thrombosis (blood clot in the deep veins of the legs).
Plaintiffs claim that manufacturer AbbVie misrepresented AndroGel as safe and effective when in reality it was capable of causing serious and even deadly side effects. They add that the company used aggressive marketing tactics to make men believe they needed the drug even when they didn't.
The FDA approved the use of TRT drugs only for men with hypogonadism—a medically diagnosed low level of testosterone. But AbbVie and other TRT manufacturers engaged in "disease mongering," convincing men with common symptoms of aging to discuss the use of AndroGel and other TRT products with their doctors.
Series of Trials to Gauge Juries' Response to Evidence
The first plaintiff is a 49-year-old man who started using AndroGel in May 2010. He used it for only a short time before suffering a heart attack in July 2010. The plaintiffs in the three cases that follow also used the drug and suffered either a heart attack or stroke. The last two cases involve individuals who used the drug and then suffered blood clots including a pulmonary embolism and deep vein thrombosis.
Plaintiffs will present evidence in the form of scientific studies linking testosterone replacement to cardiovascular and blood clot injuries, as well as medical experts who will testify to the same. The other five trials are scheduled to begin on July 17, August 28, October 9, November 20, and January 8, 2018.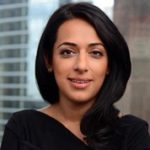 Exclusively focused on representing plaintiffs—especially in mass tort litigation—Roopal Luhana prides herself on providing unsurpassed professional legal services in pursuit of the specific goals of her clients and their families. While she handles complex cases nationwide on behalf of consumers, Ms. Luhana resides with her family in Brooklyn, New York.