The first testosterone replacement therapy bellwether trial from the consolidated litigation in the Northern District of Illinois began on June 5, 2017. It ended in a mistrial only a few days later.
According to a Notification of Docket Entry dated June 12, 2017, U.S. District Judge Matthew F. Kennelly declared a mistrial after only four and one-half days of trial because the plaintiff's lead attorney was hospitalized for heart problems. His condition was not life-threatening and he was later reported to be resting at home. The trial is expected to begin again in September 2017.
Meanwhile, the second bellwether trial is scheduled to begin on July 17, 2017.
Plaintiff Takes AndroGel and Suffers from a Heart Attack
The plaintiff in this first bellwether trial claimed that he suffered a heart attack after using AndroGel for approximately two months. He blamed the manufacturer, AbbVie, for aggressively advertising their product as a solution for common symptoms of aging, and for failing to appropriately warn about the risks associated with the drug. Had he known about the reality of the risks, he stated, he would not have used the drug.
The FDA initially approved AndroGel for the treatment of hypogonadism, which is a medically diagnosed low level of testosterone. Yet according to the plaintiff, AbbVie spent millions of dollars on advertising campaigns to convince men that common symptoms like low energy, moodiness, and low libido were due to low testosterone, and that AndroGel could help them feel younger again.
The defense was unable to call any witnesses before the judge declared a mistrial. The plaintiff's case was expected to take three weeks to complete, but ended up lasting only a few days.
The second case presents similar facts and involves a plaintiff that started using AndroGel and suffered a heart attack four years later. The first set of bellwether trials all involve AndroGel, though there are other products named in the consolidated litigation, including Testim, Depo-Testosterone, and others.
Currently, there are over 6,000 cases pending in the Northern District of Illinois.
Testosterone Not the Fountain of Youth Advertisers Claimed
Plaintiffs have scientific support for their claims that AbbVie and other manufacturers aggressively advertised their products to convince more men to use them. In 2014, for example, researchers published a study showing that 40.2 percent of men did not have a testosterone tests in the 180 days before they started taking testosterone replacement drugs. About 50 percent had only one test, while doctors typically recommend at least two to get an accurate view of testosterone levels.
A recent study published in the New England Journal of Medicine found that testosterone might not be the fountain of youth manufacturers suggested it was. Researchers found that men over the age of 65 who took testosterone drugs for a year experienced no significant difference in physical function compared to those who took a placebo. They also found no significant difference in vitality.
After the second AndroGel trial concludes, a third is scheduled for September 18, and a fourth for January 8, 2018. Trials for other low testosterone products will begin in November 2017.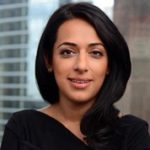 Exclusively focused on representing plaintiffs—especially in mass tort litigation—Roopal Luhana prides herself on providing unsurpassed professional legal services in pursuit of the specific goals of her clients and their families. While she handles complex cases nationwide on behalf of consumers, Ms. Luhana resides with her family in Brooklyn, New York.