When all federally-filed testosterone replacement lawsuits were consolidated in the Northern District of Illinois in 2014, District Judge Matthew Kennelly determined that AndroGel, would be the subject of the first several bellwether trials since it the most prescribed of the testosterone replacement drugs.
Two AndroGel trials have ended in large punitive damages for the plaintiffs. In the first, the jury ordered manufacturer AbbVie to pay $150 million for fraudulently misrepresenting its medication as a treatment for "low-T," which they said involved symptoms of muscle weakness and fatigue, and are also common symptoms of aging. In the second trial, which ended at the beginning of October 2017, AbbVie was again ordered to pay $140,000 in compensatory damages and $140 million in punitive damages.
A third case went to trial on November 6, 2017, but this time, it's manufacturer Auxilium and its testosterone replacement drug Testim that are the focus of the trial. This will be the first Testim bellwether trial in this litigation, which also includes other testosterone products such as Depo-Testosterone and Axiron.
Judge Sets Time Limit for First Testim Bellwether Trial
According to an October case management order filed in the Northern District of Illinois, the trial which began on November 6, is expected to last about two to three weeks.
The court has allocated a total of 70 hours for the trial, limiting the time the parties have to present their claims and defenses. The Court's goal is to prevent delay and to "ensure efficient presentation of the evidence and arguments, avoid unnecessary, cumulative, and repetitive evidence and arguments, and minimize undue burden on the jurors."
The court has encouraged both sides to pare down presented deposition testimony to significant and non-repetitive matters.
This case will be similar to those already tried, in that it involves claims that the testosterone drug—in this case, Testim instead of AndroGel—caused a serious cardiovascular or blood-clot related injury (like a heart attack or DVT), and that the manufacturers—Auxilium Pharmaceuticals and Endo Pharmaceuticals—did not provide adequate warnings about these risks.
Just Grants Summary Judgment in One of Two Testim Bellwether Trials
Auxilium requested summary judgment in this first Testim case, but in a case management order dated October 23, 2017, Judge Kennelly rejected that request.  The plaintiff claims that Testim caused him to suffer from a heart attack in 2014, and also states that Auxilium marketed Testim for uses other than those for which it was FDA-approved, and misrepresented the product's safety.
Auxilium wanted to exclude the testimony of a number of the plaintiff's witnesses, and moved for summary judgment in both the first and the second cases headed for trial. They also argued, among other things, that plaintiffs lacked sufficient evidence to support their claims that Auxilium's marketing and inadequate warning labels caused their injuries.
The judge rejected Auxilium's request for the first case, which has now begun trial, but did grant summary judgment in the second case. He determined that the evidence that was supposed to show Testim caused a deep vein thrombosis injury w not be sufficiently reliable.
A fourth trial is expected to begin on January 29, 2018, regarding the testosterone product Axiron, manufactured by Eli Lilly.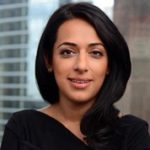 Exclusively focused on representing plaintiffs—especially in mass tort litigation—Roopal Luhana prides herself on providing unsurpassed professional legal services in pursuit of the specific goals of her clients and their families. While she handles complex cases nationwide on behalf of consumers, Ms. Luhana resides with her family in Brooklyn, New York.