The long-anticipated AndroGel bellwether trial is scheduled to begin on June 5, 2017. The case is the first to go to trial in the multidistrict litigation (MDL), which was established in June 2014, in the Northern District of Illinois. That litigation has over 6,500 cases pending, and the expectation is that these first few bellwether trials will help gauge how the juries may respond to the evidence, so that settlement negotiations may begin.
Man Takes AndroGel, Suffers Heart Attack Two Months Later
A May 2017 final pre-trial order scheduled the trial date for June 5, 2017. This lawsuit was brought by a man and his wife against AndroGel manufacturers AbbVie and Abbott Laboratories for personal injuries caused by their product. The plaintiff claims that he started taking AndroGel in 2010 and suffered a heart attack about two months later. He and his wife allege that the product is unreasonably dangerous and that the manufacturers misrepresented its safety and efficacy.
The plaintiffs seek compensation for injuries and losses, as well as punitive damages because of the companies' alleged wrongful conduct.
Defendants Say Plaintiff Was at Risk for Coronary Artery Disease "For Some Time"
The defendants argue that they should not be held liable for the plaintiff's injuries because he had been at risk for coronary artery disease "for some time." They also claim that his heart attack was relatively mild and that the plaintiff resumed running long distance races within a few months.
They further contend that the plaintiff's heart attack was caused by risk factors unrelated to AndroGel, including obesity, high blood pressure, and hyperlipidemia. They argue that they made no misrepresentations about the safety of the product and that the warnings and disclosures on the label and in related product material were adequate.
Second AndroGel Trial Begins in July
The pre-trial order notes that the parties expect the first trial to last about three weeks. The second AndroGel trial is scheduled to begin right after that, starting on July 5, 2017. According to another pre-trial order, that second case also involves a man who claims to have suffered a heart attack while taking AndroGel. His heart attack occurred in November 2012. Similar to the first case, he and his wife allege that the product was unreasonably dangerous, and seek compensatory and punitive damages.
The defense argues again that the plaintiff's heart attack was caused not by AndroGel, but by other risk factors including smoking, obesity, and high blood pressure.
As AndroGel bellwether trials get underway, plaintiffs who have filed similar lawsuits related to other products will have to wait a little while longer. The first bellwether trial involving Testim is scheduled to begin in early November 2017.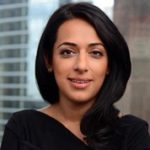 Exclusively focused on representing plaintiffs—especially in mass tort litigation—Roopal Luhana prides herself on providing unsurpassed professional legal services in pursuit of the specific goals of her clients and their families. While she handles complex cases nationwide on behalf of consumers, Ms. Luhana resides with her family in Brooklyn, New York.