On December 5, 2017, the FDA released a safety advisory notifying doctors and patients of potential health hazards associated with Limbrel capsules. Limbrel was approved as a "medical food" that is intended to help manage the inflammation associated with osteoarthritis. It is available by prescription only. Yet according to the FDA, the product has been linked with reports of serious liver problems.
Limbrel Linked to Liver Problems
Limbrel is manufactured by Primus Pharmaceuticals, and has been on the market for years as a treatment option for people with osteoarthritis. To date, however, the FDA has received over 200 reports of adverse events associated with Limbrel, including serious and potentially life-threatening drug-induced liver injury and hypersensitivity pneumonitis.
Hypersensitivity pneumonitis (HP) is a type of inflammation of the lungs that can cause symptoms like coughing, shortness of breath, chest tightness, fever, chills, and tiredness.
Part of the liver's job is to help break down medications so the body can absorb them. Some medications can damage the liver during this process, and it seems Limbrel is one of them. The product may lead to inflammation, impaired liver function, and even acute liver failure. Symptoms of liver problems may include jaundice, nausea, fatigue, and gastrointestinal discomfort.
Concerns about Limbrel's potential to cause liver damage have been documented in medical literature. In 2013, for example, researchers published an article describing four cases of Limbrel-induced liver injury. The four cases involved women who developed liver problems within 11.2 weeks of starting their prescriptions. When they stopped taking Limbrel, their livers recovered.
The FDA has advised consumers to stop taking Limbrel and to talk to their doctors. They also recommended that Primus Pharmaceuticals recall the product from the market.
FDA Calls Limbrel an "Unapproved New Drug"
In a letter dated December 18, 2017, the FDA requested that Primus "cease distribution and immediately initiate a recall" of all Limbrel products. The FDA further noted that it determined that these products were not "medical foods," as they have been categorized, but "unapproved new drugs" that had not been properly reviewed.
The term "medical food" means that the product is formulated to be consumed under the supervision of a physician, and according to the Orphan Drug Act, that it is intended for the "dietary management of a disease or condition for which distinctive nutritional requirements, based on recognized scientific principles, are established by medical evaluation."
The FDA also advised the manufacturer that classifying Limbrel as a medical food is "misleading," because it "is not aware of any distinctive nutritional requirements for individuals with osteoarthritis." More specifically, there is no nutritional requirement for the ingredients in Limbrel, which is made up of two plant-based ingredients called flavonoids.
The FDA is reviewing the Limbrel formula to further evaluate its contents, and informed Primus that it anticipates reclassifying the Limbrel recall as a "Class I" recall, which is reserved for those situations where there is a reasonable probability that the product will cause serious adverse health consequences or death.
In response to the FDA's actions, on December 21, 2017, Primus Pharmaceuticals suspended promotion and sale of Limbrel.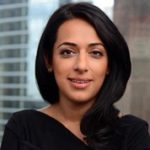 Exclusively focused on representing plaintiffs—especially in mass tort litigation—Roopal Luhana prides herself on providing unsurpassed professional legal services in pursuit of the specific goals of her clients and their families. While she handles complex cases nationwide on behalf of consumers, Ms. Luhana resides with her family in Brooklyn, New York.