Manufacturers of testosterone therapy products will now include a more general warning on their labels about the risk of blood clots in the veins tied to the use of these drugs. Drug labels on approved testosterone therapy products already warned about the risk of "venous blood clots" otherwise known as polycythemia, which is an "abnormal increase in the number of red blood cells."
On June 19, 2014, the FDA called for a more general warning after reports of these types of blood clots unconnected to polycythemia.
The FDA stated that this new warning is not related to their investigation into testosterone therapy products involving the risk of a heart attack, stroke or death related to blood clots in the arteries.
Two Studies Spark FDA Investigation into Testosterone Treatment Therapy
On January 31, 2014 the FDA announced plans to investigate testosterone therapy treatment after several studies found that men taking those types of drugs were at risk for serious adverse effects.
One of the studies, Increased Risk of Non-Fatal Myocardial Infarction Following Testosterone Therapy Prescription in Men, found that men older than 65 had twice the risk of suffering from a heart attack, while younger men with a family history of heart disease had three times the risk.
Since the announcement of an investigation by the FDA, hundreds of lawsuits have been filed across the country. On June 6, 2014 a multidistrict ("MDL") consolidation order was issued for lawsuits involving testosterone therapy treatments. The Honorable Matthew F. Kennelly, of the Northern District of Illinois, will be hearing all of those cases which so far include "45 actions" in the District of Colorado, Eastern District of Louisiana, Northern District of Illinois and the Eastern District of Pennsylvania.
Why Testosterone Treatment Therapy?
The FDA-approved use of testosterone therapy treatment is for men who have a low testosterone level or no testosterone in connection to a medical condition. Low testosterone can be caused by several factors, including:
• Chemotherapy/radiation treatment for cancer
• Issues with the pituitary gland
• Certain medications
• Chronic illness
Only a doctor is certified to help determine whether or not you have low testosterone and if you should start using a form of treatment.
The FDA asks that all patients report any serious side effects experienced after using testosterone therapy treatment to the agency.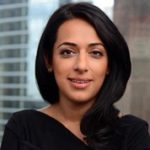 Exclusively focused on representing plaintiffs—especially in mass tort litigation—Roopal Luhana prides herself on providing unsurpassed professional legal services in pursuit of the specific goals of her clients and their families. While she handles complex cases nationwide on behalf of consumers, Ms. Luhana resides with her family in Brooklyn, New York.