The FDA has recently announced that new warnings will be added to the labels of both Onglyza (saxagliptin) and Nesina (alogliptin), cautioning that they may increase the risk for heart failure, especially in patients who already have kidney disease or cardiovascular disease.
Both of these medications are designed to treat type 2 diabetes, but have been found in some studies to create potentially dangerous cardiovascular risks. The FDA took this action after reviewing studies on the drugs, and after convening an independent panel of experts to provide insight about the potential safety concerns.
Studies Show Patients Taking Onglyza Were at an Increased Risk for Heart Failure
The FDA approved Onglyza back in 2009 for lowering blood sugar levels in patients with type 2 diabetes. Onglyza belongs to a class of drugs known as "incretin mimetics" or "dipeptidyl peptidase-4 (DDP-4) inhibitors" that encourage the pancreas to make more insulin after a meal, helping the patient to better metabolize glucose to keep blood sugar levels within a normal range.
The FDA based their approval on the results of eight clinical trials that showed Onglyza was safe for the cardiovascular system. Later results from the SAVOR study, however, which involved more than 16,000 patients, revealed that in some cases, Onglyza could cause heart problems.
More specifically, the study showed that patients taking Onglyza were at a 27 percent increased risk for being hospitalized with heart failure, compared to patients taking a placebo. Heart failure is a condition in which the heart is unable to pump enough blood.
FDA Advises Doctors and Patients to Watch Out for Symptoms
The FDA first warned doctors and patients about this concern back in 2014. In that drug safety communication, they stated that though while they considered the study results to be preliminary, they showed a link between Onglyza and an increased risk for heart failure. The administration urged healthcare professionals to report any side effects concerning the drug to the FDA MedWatch program.
The FDA then scheduled an advisory panel meeting of the Endocrinologic and Metabolic Drugs Advisory Committee for April 14, 2015, during which they sought out advice about the study results. The panel concluded that drugs like Onglyza should carry warnings about their potential to raise the risk of heart failure.
The administration has finally taken that advice. In an April 2016 announcement, they advised health care professionals to consider discontinuing medications containing saxagliptin and alogliptin in patients who develop heart failure, or who have symptoms of heart failure, including trouble breathing when lying down, weakness or fatigue, unusual shortness of breath, weight gain, or swelling in the ankles, feet, legs or stomach.
Onglyza Lawsuits
Onglyza and other drugs like it have also been linked with a potential increased risk of pancreatitis (inflammation of the pancreas), which could lead to pancreatic cancer. Patients who took the drug and then suffered serious injuries may be eligible to file Onglyza lawsuits. In those cases already filed, plaintiffs claim that manufacturers AstraZeneca and Bristol-Myers Squibb failed to provide adequate warnings about the real risks associated with the drug.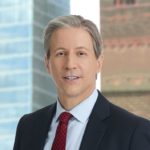 Exclusively focused on representing plaintiffs, especially in mass tort litigation, Eric Chaffin prides himself on providing unsurpassed professional legal services in pursuit of the specific goals of his clients and their families. Both his work and his cases have been featured in the national press, including on ABC's Good Morning America.