In May 2015, the FDA released a drug safety communication warning doctors and patients that type 2 diabetes drugs like Invokana may lead to diabetic ketoacidosis (DKA), "a serious condition where the body produces high levels of blood acids called ketones that may require hospitalization." They noted that they had received over 20 reports of people taking these medications, known as sodium-glucose cotransporter-2 (SGLT) inhibitors being hospitalized for DKA.
Now, in an updated safety communication released on December 4, 2015, the FDA states that as a result of their safety review, they have required manufacturers of these drugs to add warnings to their product labels alerting users to the risks of both DKA and as well as serious urinary tract infections. "Both conditions can result in hospitalization," the warning states.
Meanwhile, a number of plaintiffs who have allegedly suffered from DKA and other serious side effects allegedly as a result of taking Invokana have filed lawsuits against the manufacturers.
FDA Finds Reports of Life-Threatening Infections
According to the new FDA warning, a safety review of their adverse event database from March 2013 to May 2015 showed 73 cases of DKA in patients with type 1 or type 2 diabetes who were taking SGLT2 drugs. They note that this database contains only those reports submitted to the FDA, "so there are likely additional cases about which we are unaware."
They also warn that in some cases, it wasn't immediately apparent that the patient was suffering from DKA, because the blood glucose levels were lower than those normally associated with the condition. This caused treatment to be delayed, which can be particularly dangerous.
In addition, the FDA identified 19 cases of life-threatening blood infections and kidney infections that began as urinary tract infections in patients taking these drugs. All patients were hospitalized, with some requiring intensive care or dialysis because of kidney failure.
As a result of these reports and ongoing concerns for public safety, the FDA has required manufacturers of Invokana and other SGLT2 drugs to conduct additional postmarket studies to analyze these two safety issues.
Invokana Linked to DKA and Kidney Problems
SGLT-2 drugs help to lower blood glucose levels by inhibiting the kidneys from reabsorbing glucose, causing some to be flushed out with the urine. This mechanism of action, however, is believed to increase risk of kidney problems and urinary tract infections.
The drug label originally warned about these potential risks, but plaintiffs content, not strongly enough. There was also no warning whatsoever about the risk of DKA, which can occur when the patient's blood becomes too acidic. Though doctors aren't yet sure why drugs like Invokana may cause DKA, they have suggested that the drug may inhibit the kidneys from flushing out ketones (byproducts of fat metabolism), causing a buildup in the bloodstream.
In the Institute of Medicine's QuarterWatch report for 2014 (second quarter), Invokana was linked with 457 reports of adverse events, including occasions of kidney impairment and failure, recurring urinary tract infections, and dehydration and fluid imbalances.
FDA Warns Patients and Doctors to Watch Out for Symptoms
The FDA warned that if patients notice symptoms of DKA, including nausea, vomiting, abdominal pain, fatigue and difficulty breathing, they should stop taking the SGLT2 drug and seek immediate medical attention. The administration also advised physicians and patients to be aware of symptoms of urinary tract infection, such as the need to urinate often, burning when urinating, pain in the lower part of the stomach or pelvis, fever and blood in the urine.
Doctors are also advised to consider a patient's risk for DKA or urinary tract infections before prescribing Invokana and similar medications. They note that DKA can occur "even if the blood sugar level is not very high."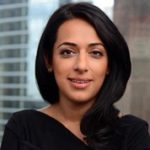 Exclusively focused on representing plaintiffs—especially in mass tort litigation—Roopal Luhana prides herself on providing unsurpassed professional legal services in pursuit of the specific goals of her clients and their families. While she handles complex cases nationwide on behalf of consumers, Ms. Luhana resides with her family in Brooklyn, New York.