In February 2014, the FDA issued a drug safety communication stating that they were investigating a possible association between type 2 diabetes drug Onglyza (saxagliptin) and heart failure. After further analysis, they confirmed that the drug did increase risk of hospitalization for heart risk failure, and an advisory panel subsequently determined that Onglyza and other similar drugs should carry warnings about their potential to increase risk of heart failure.
Now, the FDA is making good on that recommendation. According to an updated drug safety communication, they are requiring warnings be added on drug labels indicating the risk for heart failure.
New Label Warns Doctors and Patients About Increased Risk for Heart Failure
On April 5, 2016, the FDA announced that their safety review found that "type 2 diabetes medicines containing saxagliptin and alogliptin may increase the risk of heart failure, particularly in patients who already have heart or kidney disease."
They issued this warning as an update to their February 2014 warning, and stated that "we are adding new warnings to the drug labels about this safety issue."
Onglyza and other similar drugs belong to a class of medications called "dipeptidyl peptidase-4 (DPP-4) inhibitor" drugs, also called "incretin mimetics." These stimulate the pancreas to make more insulin after a patient eats a meal. The extra insulin helps to control blood sugar levels so they don't get too high.
However, two large clinical trials conducted in patients with heart disease, scientists found that more patients taking these types of drugs were hospitalized for heart failure compared to patients who received a placebo. In the Onglyza trial, specifically, 3.5 percent of patients suffered this fate, compared to 2.8 percent taking placebo.
Those patients who already had other risk factors such as a history of heart failure or kidney impairment were more likely to have trouble when taking Onglyza. As a result, the FDA has added new warnings and precautions to the label so that both doctors and patients are aware of the risk.
The FDA adds that other risks associated with the medication include pancreatitis (inflammation of the pancreas), severe joint pain, allergic reactions, and low blood sugar when combined with other diabetes medications.
Growing Number of Onglyza Lawsuits
This is the first time that Onglyza will have a warning about heart failure in its prescribing materials. Prior to this, there was no such warning. Because of that, there are a growing number of Onglyza lawsuits being filed in courts nationwide by individuals who took the drug and then suffered heart failure. These patients claim that the drug maker should have been aware of the risks before putting the drug on the market, rather than exposing so many people to potential hospitalization.
The FDA warns patients that if they experience symptoms like shortness of breath; trouble breathing when lying down; weight gain with swelling in the ankles, feet, legs, or stomach; and tiredness, weakness, or fatigue, that they should contact their doctors immediately.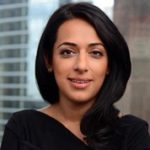 Exclusively focused on representing plaintiffs—especially in mass tort litigation—Roopal Luhana prides herself on providing unsurpassed professional legal services in pursuit of the specific goals of her clients and their families. While she handles complex cases nationwide on behalf of consumers, Ms. Luhana resides with her family in Brooklyn, New York.