It's been on the market only two years—since October 2010—but the anticoagulant drug, Pradaxa, has already caused more than 500 deaths in the United States. Doctors report feeling frustrated reportedly when confronted with emergent patients with bleeding, as they have no readily available antidote to Pradaxa bleeding.
The FDA recently stated that the risks of excessive bleeding with Pradaxa are no greater than those with its main competitor, warfarin. They failed, however, to address the issue of a lack of an antidote.
More Effective, but More Deadly
Like warfarin (Coumadin), Pradaxa is prescribed to patients with non-valvular atrial fibrillation to help them reduce their risks of stroke. Clinical studies show that Pradaxa is more effective than warfarin, but there is a risk of excessive bleeding. Warfarin shares that risk, but its effects can be reversed with injections of vitamin K. Pradaxa has no such solution, so bleeding events can be particularly dangerous or even deadly.
Pradaxa lawyers claim the manufacturer, Boehringer Ingelheim, should have done much more to not only warn patients and physicians, but to conduct additional safety studies to come up with an antidote to the unavoidable cases of excessive bleeding. So many individuals have filed a lawsuit that in August 2012 that the Judicial Panel on Multidistrict Litigation consolidated all federal cases in the Southern District of Illinois before Judge Herndon.
Convenient for Many, Deadly for Some
According to The New York Times, Pradaxa has become a blockbuster drug, bringing in more than $1 million in sales. This is likely due to aggressive marketing that advertised the medication as a more convenient alternative to warfarin. It requires no blood tests to monitor dosage, as warfarin does, and doesn't require patients to change their diets.
Patients who take Pradaxa and don't experience bleeding events are likely to be happy with it, as it provides stroke protection without the inconvenience that often accompanies a warfarin prescription. Many patients have changed from warfarin to Pradaxa for these reasons. But for patients who end up with bleeding problems, the results can be devastating.
FDA Says Risks are the Same
According to a 2012 report in the Journal of Neurosurgery, an elderly patient taking Pradaxa came in with excessive bleeding in the brain, after a fall. The doctors were unable to treat the problem, and the patient died six hours later.
Though the FDA found that Pradaxa does not seem to pose a higher risk of internal bleeding compared to warfarin, they said nothing about the lack of a reversal agent.
A Trail of Blood
According to the Institute for Safe Medication Practices, in the first quarter of 2011, more than 500 reports of fatal, disabling, and other severe hemorrhages were linked with Pradaxa. Later that same year, New Zealand launched an investigation into the drug, while Japan asked the manufacturer to notify physicians of the risks.
To date, more than 100 lawsuits have been filed against Boehringer Ingelheim, with patients claiming serious injuries and death from Pradaxa bleeding events. As patients seek compensation or settlements to cover medical expenses and other losses, the manufacturer is expected to soon present a new study on potential antidotes.
Meanwhile, lawyers question the wisdom of continuing to prescribe a medication that has a very real risk of death. Those taking Pradaxa will likely be able to reduce their risk of stroke, but need to be aware of the very serious consequences should they experience excessive bleeding. Reports indicate the risks for bleeding events with Pradaxa are higher for the elderly and those with kidney problems.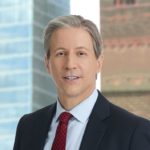 Exclusively focused on representing plaintiffs, especially in mass tort litigation, Eric Chaffin prides himself on providing unsurpassed professional legal services in pursuit of the specific goals of his clients and their families. Both his work and his cases have been featured in the national press, including on ABC's Good Morning America.