Have you bought a medical prescription drug online recently? If so, you were at a high risk of being scammed. According to the National Association of Boards of Pharmacy, less than three percent of online pharmacies meet state and federal laws. That means 97 percent are either breaking the law or operating outside the codes of proper practice.
Fortunately, the FDA has launched a new national campaign to raise awareness of the issue, and help consumers to determine which sites are legitimate.
Consumers Buying Fake Medicines
In May 2012, the FDA conducted an Internet survey, questioning over 6,000 adults. They found that one in four Internet shoppers had purchased prescription drugs online, but nearly three in 10 said they weren't confident they could do it safely.
There is reason for concern. In February of this year, the FDA warned doctors and cancer clinics around the country that they had purchased a fake drug called "Avastin," an injectable cancer medicine, from a gray market wholesaler. In May, the agency warned consumers that fake versions of Adderall, which treats attention deficit hyperactivity disorder, was being sold online.
Consumers May be Outright Scammed
Consumers have also fallen victim to online scams that pretend to sell medications, but then simply use their web sites to steal money, lift credit card and personal details, or even to fool users into paying supposed fines. At the very least, the buyer may receive a medicine that contains no active ingredient, the wrong amount of that ingredient, or even toxic substances such as arsenic and rat poison.
"Buying medicines from rogue online pharmacies can be risky," said FDA Commissioner Margaret Hamburg, M.D., "because they may sell fake, expired, contaminated, not approved by FDA, or otherwise unsafe products that are dangerous to patients."
Still, with the economy struggling and ever-rising costs of healthcare, a lot of consumers are looking for the discounted prices and home delivery offered by online pharmacies. The FDA has responded by launching "BeSafeRX—Know Your Online Pharmacy."
Helpful Tips from the FDA
According to the FDA website, the goal of the new campaign is to raise public awareness about the prevalence of fraudulent Internet pharmacies, and to help consumers make safe purchases. The campaign provides resources for patients and caregivers to better understand whom they're buying from, and to be sure they'll get the medication their doctor described.
"Our goal is to increase awareness," Hamburg told the Associated Press, "not to scare people away from online pharmacies. We want them to use appropriate pharmacies."
Some quick tips from the FDA include:
Make sure the site requires a prescription and has a pharmacist available for questions.
Buy only from licensed pharmacies located in the U.S.
Don't provide personal information such as credit card numbers unless you're sure the site will protect them.
Additional resources are available at fda.gov/drugs/ResourcesForYou.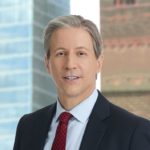 Exclusively focused on representing plaintiffs, especially in mass tort litigation, Eric Chaffin prides himself on providing unsurpassed professional legal services in pursuit of the specific goals of his clients and their families. Both his work and his cases have been featured in the national press, including on ABC's Good Morning America.