The long-term safety of bone-building drugs like Fosamax has been of particular concern over the last couple of years. A recent analysis published by the FDA adds additional support to the growing evidence that these drugs are linked with a risk of rare but serious events, including unusual femur fractures and osteonecrosis of the jaw (severe bone disease of the jaw).
Meanwhile, patients who have suffered these injuries continue to file new Fosamax lawsuits, seeking to hold manufacturer Merck & Co. liable for failing to warn of the risks. Federal cases alleging low-impact femur fractures were consolidated into one court in the District of New Jersey in 2011.
FDA Reviews Data on Efficacy and Safety
Fosamax belongs to a class of drugs known as "biphosphonates," which are widely prescribed to treat osteoporosis. Early studies showed that these drugs were effective at preventing future fractures caused by weak and fragile bones, but recent safety data has questioned the safety of their long-term use.
In response to postmarketing reports of serious injuries related to these drugs, the FDA performed a systematic review of the long-term safety and efficacy of biphosphonates. The FDA then presented the findings at a joint meeting of the FDA Advisory Committee for Reproductive Health Drugs and Drug Safety and Risk Management Committee.
Three drugs were involved in the review: Fosamax, Reclast, and Actonel.
Results showed that continuation of treatment beyond 5 years resulted in maintenance of bone mineral density in the neck and spine—a good outcome.
Results also showed, however, that the ability of the drugs to protect patients from fractures was inconsistent. When all results were pooled, treatment for 6 years or more resulted in fracture rates ranging from 9.3 to 10.6 percent, whereas the rate for patients switched from the drug to a placebo was actually lower—8.0 to 8.8 percent.
The researchers noted that the results raised the question as to whether or not continued bisphosphonate therapy creates any fracture-preventing benefit, relative to stopping therapy at five years.
The study authors noted that there were some limitations to the analysis, including sample size and varying timing issues among the studies reviewed, and added that additional data is needed to determine the best course of action after the five-year mark. Finally, the authors recommended that decisions to continue treatment must be based on an individual assessment of the potential risks and benefits to each patient.
New Information Added to Previous Warnings
This isn't the first time the FDA has warned about the risks associated with long-term use of Fosamax and similar drugs. In October 2010, they released a safety announcement warning patients and physicians of the potential risk for unusual thigh fractures. The agency issued their alert after a study by the American Society of Bone and Mineral Research Subtrochanteric Femoral Fracture Task Force discovered that over 90 percent of the 300 fracture cases analyzed involved patients who had taken biphosphonates, with the majority having taken them for over five years.
Patients on long-term therapy with Fosamax and similar drugs are advised to speak to their doctors about reducing their risk of future fractures. The FDA did note that women at low risk for fracture, who have a bone density level near normal, may be the best candidates for stopping therapy after three to five years. Older patients who have more severe osteoporosis may benefit from continued therapy.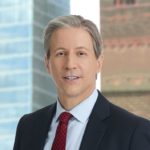 Exclusively focused on representing plaintiffs, especially in mass tort litigation, Eric Chaffin prides himself on providing unsurpassed professional legal services in pursuit of the specific goals of his clients and their families. Both his work and his cases have been featured in the national press, including on ABC's Good Morning America.