Plaintiffs who file personal injury lawsuits against prescription drug manufacturers typically assert failure to warn claims, which provide that the drug makers failed to provide adequate warnings about the risks associated with their products. Instead, they argue that the manufacturers overstate the benefits while downplaying the potential dangers, which can result in patients being injured.
Despite these concerns, manufacturers would like to do even more to promote their products than is currently permitted. Currently, under FDA regulations, drug manufacturers are only allowed to advertise drugs for FDA-approved uses. Though doctors can prescribe medications for any reason they feel is appropriate—called "off-label" use—manufacturers are not allowed to promote their drugs for such off-label uses.
According to the FDA, medical product manufacturers have expressed their desire to include information about their products in their promotional materials that are not contained in the FDA-required labeling. On January 19, 2017, the administration released new draft guidelines concerning medical product communications. The new guidelines are intended to clarify the administration's thinking on "off-label" marketing.
FDA Guidelines for Drug Advertisements
If a drug manufacturer advertises its drug for off-label use, it may be subject to an enforcement action by the FDA, particularly if the suggestions are false or misleading. The FDA in the new guidelines seeks to clarify how it determines whether a company's communication about a product is consistent with the FDA-required labeling for that product.
The FDA states that it evaluates communication by considering three factors:
How the information compares to FDA-required labeling, including patient population, limitations for handling/use, dosing/administration, and indication.
Whether the suggestions in the communication increase the potential for harm.
Whether the directions for use in the FDA-required labeling enable the product to be safely and effectively used under the conditions suggested in the communication.
The FDA further explains that advertisements may include information about product convenience, mechanism of action, product effects, and more, as long as they all refer to the FDA-approved/cleared indication for the medication.
The FDA guidelines also emphasize that information about product uses to treat diseases or conditions that are not FDA-approved are prohibited. Information about the use of a product to treat patients not included in the approved patient population, or about the use of a product to treat even a different stage or severity of the disease than that which it is approved for, all also considered false and misleading.
FDA Requires Companies to Disclose Inconsistent Findings
The FDA also states that any communication should be supported by scientific evidence and that any data, studies, or analyses should be scientifically appropriate and statistically sound to support claims made in an advertisement or other communication. Any drug communications are also supposed to include unfavorable or inconsistent findings along with any positive ones.
The FDA provides a number of examples for manufacturers to help increase understanding of truthful and non-misleading communication. Nothing in the new guidelines is intended to change the Administration's existing regulations and guidances.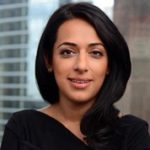 Exclusively focused on representing plaintiffs—especially in mass tort litigation—Roopal Luhana prides herself on providing unsurpassed professional legal services in pursuit of the specific goals of her clients and their families. While she handles complex cases nationwide on behalf of consumers, Ms. Luhana resides with her family in Brooklyn, New York.