After the controversial 2011 ruling in Pliva v. Mensing, which confirmed federal preemption for generic drugs, plaintiffs who have suffered serious injuries when taking generic drugs have been seeking another way to recover damages.
The court's decision in 2011 generally gives generic drug makers immunity in failure-to-warn lawsuits, since federal law requires generic drug manufacturers to be sure their drug labeling and warnings exactly match those of the brand name drug. Even if a generic manufacturer is aware of evidence showing that their warnings may be inadequate, they are currently unable to make changes to their packaging.
This leaves plaintiffs with nowhere to turn when it comes to personal injury lawsuits. Since many patients take generics, it remains a large issue to be addressed.
In 2013, the FDA proposed to amend its regulations to allow generic manufacturers to change their own warning labels, but since then, the administration has dragged its feet, announcing delay after delay. In November 2014, the Wall Street Journal reported that the FDA was supposed to finalize the new rule for updating generic drug labeling in December 2014, but that they had pushed the date back to the fall of 2015.
Now, the FDA has announced another delay, stating that the new rules will not be announced until at least July 2016.
New FDA Rule Would Allow Generics to Change Safety Information
The FDA originally intended to create new regulations that would give generic manufacturers access to the same process as brand-name drug manufacturers to change the safety information on their products as needed. Should these new regulations go through, generic drug makers could decide on their own when evidence warranted changes to their drug labeling or warnings, and they would report to the FDA their intended changes, just like brand-name manufacturers do.
Such a change would also allow plaintiffs to bring claims against generics manufacturers, if they fail to warn doctors and the public about potentially dangerous side effects. In a November 2013 FDA news release, Janet Woodcock, M.D., director of the FDA's Center for Drug Evaluation and Research, stated, "More than 80 percent of prescriptions filled in the U.S. are for generics, so we want to make sure that generic drug companies actively participate with the FDA to ensure that product safety information is accurate and up to date."
The proposed rule has met with a lot of controversy, however, and according to Ed Silverman, writing for the Wall Street Journal, it is that controversy that is causing the delays.
Yet Another Delay Puts Patients at Risk
Should the rule go through, generic manufacturers are concerned about their need to potentially defend lawsuits. The Generic Pharmaceutical Association claimed in a white paper that the cost of added litigation could add $4 billion to annual health care costs.
Says Silverman: "For their part, generic drug makers are anxious the proposed rule will prompt trial lawyers to look for ways to make them appear negligent if they do not move quickly enough to add risk information to product labeling."
Meanwhile, the FDA stated it had received "a great deal" of input on the proposed rule, and were "committed to reviewing and considering all of the comments received as we develop the final rule."
This was all back in 2014. Now, a year later, the FDA has delayed again. According to a press release issued by watchdog group Public Citizen, the administration has delayed several times, and now has pushed it back again, to July 2016.
"The agency should resist pressure from the pharmaceutical industry and finalize a rule that will protect patients," said Dr. Michael Carome, director of the Public Citizen Health Research Group.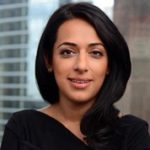 Exclusively focused on representing plaintiffs—especially in mass tort litigation—Roopal Luhana prides herself on providing unsurpassed professional legal services in pursuit of the specific goals of her clients and their families. While she handles complex cases nationwide on behalf of consumers, Ms. Luhana resides with her family in Brooklyn, New York.