One of the main safety concerns associated with the blood-thinner Xarelto (rivaroxaban) and other similar anticoagulant drugs is that there is no readily available antidote. Patients taking warfarin, the leading anticoagulant for decades, who experience excessive bleeding events, can be treated with vitamin K injections, which encourage the blood to clot again.
Patients taking Xarelto, however, have no such option, making bleeding much more dangerous and potentially deadly. Plaintiffs who have filed Xarelto lawsuits around the country frequently blame manufacturers Janssen Pharmaceuticals (a subsidiary of Johnson & Johnson) and Bayer AG for failing to adequately warn about this risk.
Pharmaceutical companies aware of the dangers associated with newer generation anticoagulants have been working on a new drug that will serve as a reversal agent for drugs like Xarelto. In a recent press release, however, one of them announced that so far, the FDA is delaying approval.
New Drug Serves as a Decoy for Xarelto
Portola Pharmaceuticals, a biopharmaceutical company, has been working on potential drugs that could help patients suffering from excessive bleeding because of blood-thinning drugs like Xarelto. One of their products, called "AndexXa," is designed to work with drugs like Xarelto, to stop its effects and help blood to clot again. Such a drug could potentially stop Xarelto-induced bleeding before it became too serious or life threatening.
Xarelto works by inhibiting Factor Xa (FXa)—an enzyme needed for blood to clot. By inhibiting it, Xarelto decreases the risk of blood clots, which can be helpful for patients with deep vein thrombosis (DVT) or non-valvular atrial fibrillation.
When a patient taking the blood experiences excessive bleeding, however, that patient needs to reverse the effects of the drug immediately. Currently, doctors have no way to do that. AndexXa, Portola's drug, was designed to fit the bill. It acts as an FXa decoy, attracting Xarelto to bind with it instead of the real FXa, thus leaving the real enzyme to do its job of clotting blood. AndexXa is the first compound being studied for its ability to directly reverse anti-FXa activity.
FDA Asks for Additional Information Before Approving New Antidote
Portola Pharmaceuticals put AndexXa through two studies that evaluated its safety and efficacy. Results of those studies were published in the November 2015 issue of The New England Journal of Medicine. According to the studies, the drug "met all primary and secondary efficacy endpoints, including the measurement of reversal Anti-Xa activity for both rivaroxaban and apixaban."
Portola submitted AndexXa for FDA approval, and received a Complete Response Letter from them on August 17, 2016. The FDA requested that the company provide additional information related to the manufacturing of the drug. They also asked for additional data to support the drug's use to reverse the effect of additional other drugs—edoxaban (Savaysa) and enoxaparin (Lovenox).
Portola stated that they're committed to working with the FDA to resolve the outstanding questions and determine the next steps, so they can gain approval and get the drug out on the market where it can help patients.
Thousands of Xarelto Lawsuits Pending
There are more than 7,000 Xarelto lawsuits currently pending across the country, with plaintiffs claiming that manufacturers failed to provide adequate warnings about the risks, and also failed to properly test the drug for safety before releasing it on the market. All federally filed cases have been centralized in the Eastern District of Louisiana.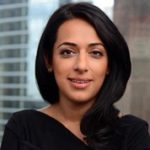 Exclusively focused on representing plaintiffs—especially in mass tort litigation—Roopal Luhana prides herself on providing unsurpassed professional legal services in pursuit of the specific goals of her clients and their families. While she handles complex cases nationwide on behalf of consumers, Ms. Luhana resides with her family in Brooklyn, New York.