On January 28, 2018, the FDA alerted consumers and their healthcare providers to the fact that Primus Pharmaceuticals had implemented a recall of all Limbrel products due to rare but potentially serious health risks.
Primus is notifying distributors and is arranging for the return of all recalled products. The FDA recommends that patients who are using the product stop using them.  Consumers who have unopened bottles may return them to the manufacturer.
FDA Warns About Risk of Limbrel Injury
Limbrel has been on the market since 2004. It is marketed as a medical food product available only by prescription and meant for the dietary management of osteoarthritis. It's made of plant substances called "flavonoids" and is intended to relieve inflammation, which may help reduce pain.
In December 2017, the FDA alerted consumers about potentially life-threatening problems linked to Limbrel.  They advised consumers not to use the products because of a risk of drug-induced liver injury and a lung condition called "hypersensitivity pneumonitis."  They noted that they were investigating a rise in reports of serious health issues involving the drugs, and stated they had formally requested that manufacturer Primus Pharmaceuticals recall all non-expired lots of the products.
In the FDA's letter to Primus CEO James D. Weir, dated December 18, 2017, they requested that Primus cease distribution immediately and recall all lots of Limbrel.  According to the FDA, between 2007 and 2017, they had received 194 reports of adverse events related to the product.  These reports indicated a close relationship between the use of Limbrel and drug-induced liver injury, pancreatitis, and hypersensitivity pneumonitis.
"Any of these conditions can present in patients with varying degrees of severity," the FDA wrote, "ranging from mild to life-threatening."
FDA Warns Questions "Medical Food" Category
Limbrel is categorized as a "medical food"—a product that according to the Orphan Drug Act is intended for the "dietary management of a disease or condition for which distinctive nutritional requirements, based on recognized scientific principles, are established by medical evaluation."
The FDA stated in their letter, however, that the product does not meet the qualifications for this category, stating that they were "not aware of any distinctive nutritional requirements for individuals with osteoarthritis."
Instead, the FDA advised the manufacturer that their position is that Limbrel is an unapproved new drug that should have gone through the pre-market approval process necessary for new drugs. Primus, however, maintains that their product is safe, and retained independent medical and former senior FDA safety experts to investigate further.
Common symptoms of drug-induced liver injury may include:
Nausea
Fatigue
Stomach Discomfort
Jaundice
Common symptoms of hypersensitivity pneumonitis may include:
Fever and chills
Headaches
Chronic Bronchitis
Coughing
Shortness of Breath
Fatigue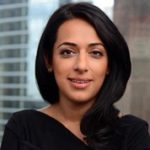 Exclusively focused on representing plaintiffs—especially in mass tort litigation—Roopal Luhana prides herself on providing unsurpassed professional legal services in pursuit of the specific goals of her clients and their families. While she handles complex cases nationwide on behalf of consumers, Ms. Luhana resides with her family in Brooklyn, New York.