A new editorial published in Pharmaceutical Journal by Dr. Daniel Marks, Clinical Pharmacologist at University College London Hospital, calls for limiting inappropriate prescribing of proton pump inhibitors (PPIs) , like Nexium and Prilosec, because of the risk of adverse effects.
Marks acknowledges that the heartburn drugs are cost effective when used appropriately, but says that according to studies, they are prescribed with no clear indication in up to 70 percent of cases, and that long-term use can increase risk of superbug infections, bone fractures, kidney damage and chronic kidney disease.
Studies Show PPIs Overprescribed
PPIs were released onto the market in the 1980s and quickly became the most popular drugs for reducing stomach-acid-related conditions like gastroesophageal reflux disease (GERD), esophagitis and stomach ulcers. Though short-term use seemed safe, studies eventually showed that long-term use could result in dangerous side effects.
The drugs work by neutralizing enzymes that produce stomach acid. The result is less acid, which helps to ease symptoms of various acid-related conditions. They are intended to be used for only about four to eight weeks, though some patients with severe esophageal conditions may require long-term treatment.
It is because of their effectiveness and a general lack of awareness of their potential side effects that these drugs are regularly overprescribed. According to Marks, their prevalence continues to increase, most often in primary care situations, where patients are being treated for longer and longer durations.
A recent 2016 study found, for instance, that in Italy, 30 percent of older patients were taking a PPI drug with no clear indication. A similar study out of Denmark found that only a third of patients taking a PPI met the criteria for long-term use. The percentages of overprescribing are even higher in hospital settings.
Research has also found that patients are rarely told about how long they should take the drugs once they are prescribed, and few doctors review the prescriptions in follow-up visits.
Long-Term Use of PPIs Associate with Numerous Side Effects
All this overprescribing and long-term use is dangerous to patients. First of all, the medications can be addictive. If patients use them for longer than a few weeks, and then try to discontinue them, they often suffer from rebound symptoms, with acid production worse than it was before they started. This can force them to get back on the drugs and to take them long-term.
In addition, the drugs come with a number of potential side effects. One of the most serious is the risk of a Clostridium difficile (C Diff.) infection. C. diff is an intestinal superbug that resists treatment with antibiotics and in some situations, can be deadly.
A 2012 meta-analysis involving nearly 300,000 patients showed that PPIs increased the risk of C. difficile-associated diarrhea by 65 percent. Other studies have shown that the medications can alter the gut microbiome (bacterial balance), increasing risks of Campylobacter and Salmonella gastroenteritis.
The Nurses Health Study, which followed nearly 80,000 female participants, showed a 1.35 ratio of hip fracture with more than two years of PPI use. The drugs have also been associated with nutrient deficiencies, including iron and vitamin B12.
More recent studies have identified a risk for kidney damage and failure in patients taking PPIs. In one study of over 173,000 patients, the hazard ratio of developing chronic kidney disease was 1.22, and increased the longer the patients took the drugs. Cardiovascular risks have also been reported.
Doctor Calls for Limits to PPI Prescriptions
Marks advocates for reducing inappropriate prescribing of PPIs by finding alternative treatment options (rather than just defaulting to PPIs), offering additional education regarding appropriate use, mandating better documentation around PPI prescriptions, and getting patients more involved in making the decisions.
"There is clear and consistent evidence of overprescribing as clinicians overestimate benefits and underestimate harms," Marks writes, "associated with substantial costs to healthcare providers."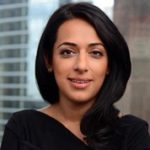 Exclusively focused on representing plaintiffs—especially in mass tort litigation—Roopal Luhana prides herself on providing unsurpassed professional legal services in pursuit of the specific goals of her clients and their families. While she handles complex cases nationwide on behalf of consumers, Ms. Luhana resides with her family in Brooklyn, New York.