On August 2, 2017, Janssen Biotech, Inc., a subsidiary of Johnson & Johnson (J&J), announced that the Arthritis Advisory Committee of the U.S. FDA did not recommend approval for the proposed rheumatoid arthritis (RA) drug "Plivensia (sirukumab)." The Arthritis Advisory Committee was convened at the FDA's request to review and evaluate safety and efficacy data of drugs used to treat arthritis. Though the FDA is not bound by the committee's recommendation, it takes the advice into consideration in deciding whether to approve a drug.
If approved, Plivensia was positioned to compete with Actemra, Roche's popular RA drug that has recently come under scrutiny for its potential link to a number of concerning side effects, including heart failure, heart attack, stroke, and pancreatitis.
New Drug Similar to Actemra
Sirukumab is similar to Actemra, in that it blocks the interleukin-6 (IL-6) pathway, suppressing the immune system to reduce joint inflammation and pain. Though other similar RA drugs also inhibit the immune system, Actemra was the first to affect this particular pathway.
When it was first released in 2010, manufacturer Genentech, a Roche company, stated in a press release that Actemra provided "a new option for patients with this very serious disease."
Though other RA drugs list heart failure, heart attack, stroke as possible side effects, Actemra does not, which suggests that the product was not only effective, but safer than competitive products. But then in June 2017, a new report by STAT News was published based on an analysis of 500,000 adverse event reports submitted to the FDA. The STAT News investigators determined that Actemra may be just as risky, if not more so, than other RA drugs, when it considering side effects like heart failure, heart attacks, and strokes.
Panel Concerned about Drug Side Effects
In September 2016, Janssen submitted an application to the FDA seeking approval of Sirukumab. It included safety data from a Phase 3 clinical development program that included five studies of more than 3,000 patients with RA. The studies showed that use of the drug improved the signs and symptoms of the disease, and inhibited the progression of structural damage. Participants also reported improved fatigue, pain, function, and quality of life.
Common side effects associated with the drug included upper respiratory infections and irritation at the injection site. Serious adverse events included serious infections like pneumonia, abscess, sepsis, low platelets, elevated lipid (cholesterol and triglyceride) levels, and gastrointestinal perforations. Serious side effects like cardiovascular events, malignancies, and deaths were also reported.
Staff reviewers at the FDA noted that there was a higher death rate among those given sirukumab than among the control group. Of those who died, most suffered cardiac events and infections—side effects that have also been associated with Actemra.
Actemra Linked with Cardiac Problems
Between its release in 2010 and today, Actemra has been the subject of over 1,100 adverse events reported to the FDA. Not all patients report problems to the FDA, so it's likely that there were more unreported adverse events associated with the drug.
The STAT News analysis of adverse events reports indicated that the drug was potentially linked to cardiac problems. After reviewing the analysis, investigators recommended that the FDA should require new warnings on the Actemra label to alert doctors and patients to the potential risks.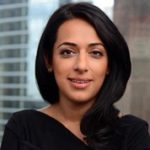 Exclusively focused on representing plaintiffs—especially in mass tort litigation—Roopal Luhana prides herself on providing unsurpassed professional legal services in pursuit of the specific goals of her clients and their families. While she handles complex cases nationwide on behalf of consumers, Ms. Luhana resides with her family in Brooklyn, New York.