Patients who have type 2 diabetes strive to keep their blood sugar levels under control for many health reasons, but particularly to protect their blood vessels. Cardiovascular disease is the number-one killer for those with diabetes, so doctors are often very focused on helping patients reduce their risks.
Prescribing medications that help lower blood sugar levels is part of most type 2 diabetes treatment plans, but at this year's annual meeting of the American Association of Diabetes Educators, Emily Wiedman-Evans, a clinical associate professor at the Louisiana State University conducted a presentation called, "How Sweet is Your Heart? Cardiovascular Effects of Diabetes Drugs."
According to her, determining which medications to give type 2 diabetes patients is complicated. While controlling blood sugar can help reduce risk of cardiovascular disease, some medications have been shown in clinical trials to potentially increase risk of the disease. One of these is Invokana (canagliflozin), a type 2 diabetes drug recently linked to a potentially increased risk of diabetic ketoacidosis.
Questions About Invokana and Potential Increased Risk of Cardiovascular Disease
Wiedman-Evans examined the results of certain clinical trails on diabetes drugs and what they mean when it comes to cardiovascular risks. "We have a lot of medications that lower blood glucose," she said, "but they won't necessarily save patients' lives." Among the drugs she examined were the "sodium-glucose co-transporter 2 (SGLT-2) inhibitors," of which Invokana is one.
These drugs work by causing the kidneys to excrete glucose through the urine. Invokana was approved by the FDA for the treatment of type 2 diabetes in March 2013, but the consensus wasn't unanimous. In fact, five out of fifteen experts on the FDA advisory panel voted against approval, noting concerns about the long-term affects of the medication.
Despite the concerns, the FDA allowed Invokana to be released onto the market. That approval came with a condition, though—that the manufacturer conduct additional studies to answer some of the safety questions raised above. Patients considering an Invokana lawsuit are likely to point out that these studies should have been done prior to the drug's approval.
FDA Requires Additional Studies on Cardiovascular Risks
One of the nine clinical trials submitted to the FDA for Invokana's approval involved patients with high risk of cardiovascular disease. Results showed that 13 patients suffered a major cardiovascular event (like a heart attack or stroke), compared to only one patient on placebo. According to a report in the New York Times, an FDA spokeswoman said that the "significance of those findings was unclear, and the label of the drug includes no warnings about heart attacks or strokes."
With respect to the trial cited by the FDA reviewer, the FDA concluded that "any imbalance in results during the first 30 days or the trial" in question "may be attributable to chance or may have been caused by an early increase in the risk of MACE [major adverse cardiovascular events]-plus associated with canagliflozin among subjects with high background cardiovascular risk." The FDA went on to note that "There was no evidence of an increased risk of MACE-plus associated with canagliflozin after 30 days" in the trial.
In the summary minutes of the FDA meeting on Invokana, the committee notes that one member expressed concern over the cardiovascular risks of the drug in patients with kidney problems, while the members in general expressed a desire for longer follow-up to determine how the drugs affected cardiovascular function.
Because of this trial and other concerns about type 2 diabetes drugs and cardiovascular disease, the FDA required that manufacturer Janssen Pharmaceuticals conduct additional studies to address potential cardiovascular risks.
Invokana Linked with Diabetic Ketoacidosis
In May 2015, the FDA released a drug safety communication warning doctors and patients about a potential link between Invokana and other SGLT2 inhibitors and diabetic ketoacidosis, a dangerous health condition that can lead to coma and death if left untreated. Doctors advised patients to seek medical attention immediately for symptoms like nausea and vomiting, difficulty breathing, abdominal pain, confusion, and unusual fatigue.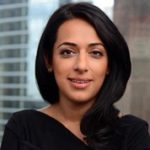 Exclusively focused on representing plaintiffs—especially in mass tort litigation—Roopal Luhana prides herself on providing unsurpassed professional legal services in pursuit of the specific goals of her clients and their families. While she handles complex cases nationwide on behalf of consumers, Ms. Luhana resides with her family in Brooklyn, New York.