American magazine and consumer watchdog Consumer Reports has published two recent reports highlighting the potential health risks associated with proton pump inhibitors (PPIs) like Nexium, Prilosec, and other similar heartburn drugs.
These drugs have been linked in studies with bone fractures, dependency, and most recently, with chronic kidney disease. Now, Consumer Reports seeks to increase awareness of the potential dangers, hoping that people will consider the medications more carefully before starting or continuing to take them.
Report Indicates PPIs Can Cause Dependency
Both reports were published on June 24, 2016. The first acknowledges the drug can provide relief of heartburn, particularly due to gastroesophageal reflux disease (GERD). They note, however, that there are often safer, better options for many people, and that only some should consider the more "potent" acid reducers.
Unlike other options, for example, PPIs don't work immediately. Instead, patients have to take them regularly, as they take days to become effective. Using them for a year or longer this way, however, increases risks of health problems. In fact, the American Gastroenterological Association recommends that even those who really need PPI therapy take the drugs for the shortest time necessary.
The problem, according to studies, is that once patients get used to the drugs, it can be difficult to stop using them. There can be a "rebound effect," in which stomach acid problems actually become worse after taking the drugs and then stopping them.
In 2009, for instance, one study found that after 12 weeks, participants who took PPIs for 8 weeks and then were taken off them actually had more acid-related symptoms after they went off the medications than those who didn't take the medications at all. Other studies found similar results.
"People can wind up on PPIs indefinitely," M. Michael Wolfe, M.D., chair of the department of medicine at Case Western Reserve University in Cleveland, Ohio told Consumer Reports, "even if they don't need them, because they start to suffer rebound symptoms every time they stop."
Yet long-term use of the drugs is associated with the greatest risk of other problems, like kidney impairment and bone fractures.
Consumer Reports recommends that people use other options instead, like Maalox, Mylanta, Rolaids, or Tums, for heartburn symptoms. They say that H2 blockers, as well—like Pepcid AC or Zantac 75—may not work as quickly, but have a longer-lasting effect and are considered safer options. They are even cheaper than PPIs.
For those with persistent symptoms, the writers suggest finding the cause, as other conditions like an ulcer or gallbladder disease could be behind the issue. If a doctor diagnoses GERD, the benefits of PPI treatment may outweigh the risks, but the magazine recommends discussing that with a doctor, and planning an "exit strategy" for going off the drugs. Lifestyle changes and H2 blockers, for example, may help wean one off PPIs.
Report Alerts Patients to the Many Potential Health Risks of PPIs
The second report alerts Americans to the fact that PPIs can increase risk of heart attack, dementia, and kidney disease, particularly in those who regularly take them for extended periods of time. Studies that have linked the drug to these conditions, including the April 2016 study in which those who took the drugs had a roughly 20 percent higher risk of kidney disease than those who didn't.
People on the drugs may have trouble absorbing iron, magnesium, and vitamin B12, which could lead to dangerous deficiencies. The drug can also interfere with calcium absorption, which can result in thinning bones, osteoporosis, and fractures.
In some cases, particularly in patients suffering from GERD, the use of a PPI may outweigh the risks, but the authors of the report suggest that people never take them before going over the issue with their doctors. Overall, they seek to make people aware of the risks—something that plaintiffs involved in PPI inhibitor lawsuits say the manufacturers should have done years earlier.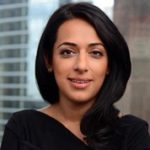 Exclusively focused on representing plaintiffs—especially in mass tort litigation—Roopal Luhana prides herself on providing unsurpassed professional legal services in pursuit of the specific goals of her clients and their families. While she handles complex cases nationwide on behalf of consumers, Ms. Luhana resides with her family in Brooklyn, New York.