On October 29, 2015, a Chicago woman filed a new Onglyza lawsuit in the Cook County Circuit Court in Illinois. She claims that her mother died after taking the type 2 diabetes drug Onglyza (saxagliptin). Manufactured by AstraZeneca, Onglyza belongs to a class of drugs known as "dipeptidyl peptidase-4 (DDP-4) inhibitors," also called "incretin mimetics," that stimulate the pancreas to make more insulin after a meal.
Onglyza was linked to a higher risk of heart failure in a clinical trial (the SAVOR study) published in 2013.
Plaintiff's Mother Diagnosed with Heart Failure Within a Year of Starting Onglyza
According to her complaint the Chicago woman's mother started taking Onglyza in 2010. About a year later, in 2011, she was diagnosed with heart failure. At the time, she didn't know what had caused it, and had no reason to suspect that Onglyza could be a factor. The drug contained no warnings at that time about potentially raising the risk for heart failure.
The mother was hospitalized twice in 2013 for her heart failure, and died October 31, 2013. It was only after the FDA warning in February 2014, however, that the plaintiff became aware of the potential connection with Onglyza.
FDA Warns About Risk for Onglyza Heart Failure
On February 11, 2014, the FDA released a drug safety communication warning doctors and patients that they were evaluating a potential connection between the use of Onglyza and heart failure, after the results of the 2013 study were revealed. The FDA asked the manufacturer of Onglyza, AstraZeneca for additional clinical trial data on the drug.
The study published in 2013 by the New England Journal of Medicine involved over 16,000 patients with type 2 diabetes who had a history of or were at risk for cardiovascular events. Those who took Onglyza (instead of a placebo) had a 27 percent increased risk of being hospitalized for heart failure.
The FDA stated that at the time, they considered the results of the SAVOR study to be preliminary, but they urged health care professionals and patients to report any side effects involving Onglyza to the FDA's MedWatch program.
FDA Advisory Committee Recommends New Onglyza Warnings
Following their investigation, the FDA convened a panel of experts to make recommendations concerning Onglyza labeling. The meeting of the Endocrinologic and Metabolic Drugs Advisory Committee took place on April 14, 2015.
Following that meeting, 14 out of the 15 committee members recommended that the FDA require additional information on the Onglyza product label, including warnings that the product had been linked with an increased risk of hospitalization for heart failure. One committee member voted that the product be recalled from the market because of the drug's possible safety risks.
It remains to be seen whether the FDA will act on the committee's recommendations.
Other Risks Associated with Onglyza
The FDA approved Onglyza in 2009 for the treatment of type 2 diabetes. The manufacturers had submitted eight clinical trials to prove its effectiveness and safety, and it was one of those trials—the SAVOR study—that was later found to have concerning results about potential risk of heart failure.
Onglyza has also been linked with a potential increase of pancreatitis and pancreatic cancer. A 2013 study found that patients taking drugs like Onglyza were at a higher risk for an enlarged pancreas and precancerous cellular changes in the pancreas. The FDA announced in March 2013 that they were evaluating research that linked this class of drugs with a potential increased risk for these conditions.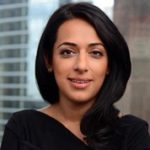 Exclusively focused on representing plaintiffs—especially in mass tort litigation—Roopal Luhana prides herself on providing unsurpassed professional legal services in pursuit of the specific goals of her clients and their families. While she handles complex cases nationwide on behalf of consumers, Ms. Luhana resides with her family in Brooklyn, New York.