On August 29, 2014, Shirley and James Boynton filed a new Xarelto lawsuit against manufacturers Janssen Pharmaceuticals; parent company, Johnson and Johnson (J&J); and Bayer Healthcare Pharmaceuticals. The lawsuit is pending in the U.S. District Court for the Eastern District of New York.
According to the complaint, the defendants were negligent in failing to provide adequate warnings about the potential side effects associated with Xarelto, a blood-thinning medication used to reduce the risk of stroke in patients with non-valvular atrial fibrillation. The plaintiffs seek $10 million in damages.
Plaintiff Blames Xarelto for Hemorrhaging
Shirley Boynton is a resident of California. She started using Xarelto around April 2012, and continued to use it through October 2013. On August 31, 2012, she experienced life-threatening bleeding, and suffered from severe and permanent personal injuries. She now believes this incident was caused by her intake of Xarelto, and says in her complaint that had the product contained adequate warnings about possible hemorrhaging, she would have never taken it.
FDA Approves Xarelto to Reduce Risk of Stroke
The FDA first approved Xarelto (rivaroxaban) in 2011 for the following two indications:
1. to reduce the risk of a blood clot in patients undergoing hip or knee replacement surgery,
2. to reduce the risk of stroke in those who have abnormal heart rhythm (non-valvular atrial fibrillation).
Prior to the approval, the FDA reviewed a clinical trial with more than 14,000 patients. Researchers compared the effectiveness and safety of Xarelto with warfarin (Coumadin), the most common anti-clotting drug for the past several decades. The results showed that Xarelto was similar to warfarin in reducing the risk of stroke, and that it had a similar risk of excessive bleeding as warfarin, though it was more likely to cause hemorrhaging in the stomach and intestines.
FDA Approves Xarelto for DVT
In November 2012, the FDA approved Xarelto to treat and reduce the risk of deep vein thrombosis (DVT) and pulmonary embolism (PE). They based this approval on three clinical studies with a total of nearly 9,500 patients with DVT or PE. Some received Xarelto, some a combination of enoxaparin and a vitamin K antagonist (VKA), and some a placebo. Results showed that Xarelto worked as well as the enoxaparin and VKA combination, and also reduced the risk recurrent cases.
Risks included side effects that resulted in permanent discontinuation of the drug, or prolonged hospitalization. The drug is available by prescription in three dosages: 10, 15, and 20 mg/day.
No Available Antidote
Though Xarelto performed similarly to warfarin in clinical studies, as far as reducing the risk of stroke, it lacks one critical characteristic: it has not a readily available antidote. Whereas patients on warfarin who experience excessive bleeding can be treated with injections of vitamin K (which encourages blood clotting), Xarelto has no such antidote, making the risk of excessive bleeding much more dangerous and even life-threatening. The original warning label failed to provide adequate warnings about this, according to Boynton's case, mentioning it only in the drug overdose section.
Boynton claims in her Xarelto lawsuit that the defendants over promoted the benefits of the drug while downplaying the risks. She brings counts of negligence, strict products liability, breach of warranties, fraudulent misrepresentation and concealment, negligent misrepresentation, and fraud and deceit. Her husband claims loss of consortium.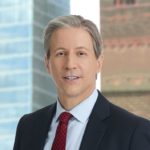 Exclusively focused on representing plaintiffs, especially in mass tort litigation, Eric Chaffin prides himself on providing unsurpassed professional legal services in pursuit of the specific goals of his clients and their families. Both his work and his cases have been featured in the national press, including on ABC's Good Morning America.