On March 5, 2015, two parents from California filed a new Zofran lawsuit against drug manufacturers GlaxoSmithKline (GSK). They claim that Zofran is to blame for their son's birth defects. Their case is pending in the Superior Court for the State of California, County of San Francisco.
Parents Blame Zofran for Son's Heart Defect
According to their complaint, the mother of the child took Zofran early in her first trimester of pregnancy to relieve symptoms of morning sickness. She gave birth to her son in 2009. The infant was soon diagnosed with bicuspid aortic stenosis—a condition in which the aortic valve is malformed and doesn't function properly.
The parents claim that their child will require continued monitoring and future surgeries to repair or replace the damaged valve. They have no history of this defect in their family. The mother claims that had she been aware of the risks associated with Zofran, she never would have taken it.
The plaintiffs add that they didn't suspect that Zofran was behind their son's defect until a short time before filing this lawsuit. They blame GSK for misleading the public and concealing facts and information concerning Zofran's link to birth defects.
Zofran Never Approved for Pregnant Women
The FDA approved Zofran in 1991 for cancer patients who were going through chemotherapy or radiation therapy and who were suffering from nausea and vomiting. They never approved the drug for use in pregnant moms, but GSK went ahead and encouraged doctors to prescribe the medication "off-label" for this purpose, anyway.
GSK never conducted clinical trials on the drug in pregnant women before marketing it as a solution for morning sickness. Yet the company conducted animal studies on the drug in the 1980s and found evidence of toxicity and malformations in the offspring. GSK failed to provide this information to doctors or to patients.
By the year 2000, GSK had received 32 reports of birth defects associated with Zofran. That number has since risen to over 200. Still, the company made no efforts to alert physicians or their patients to the possible serious side effects.
GSK Admits to Illegal Payments to Doctors
In 2012, GSK settled claims with the United States Department of Justice for over $3 billion. Among the charges brought by the DOJ was the company's off-label promotion of drugs like Zofran for uses never approved by the FDA.
GSK's written agreement with the DOJ stated, among other things, that it had promoted the sale and use of Zofran for a variety of conditions other than those for which its use was approved as safe and effective by the FDA. It also stated GSK had made unsubstantiated and false representations about the safety and efficacy of Zofran, and offered and paid illegal remuneration to health care professionals to induce them to promote and prescribe Zofran.
The plaintiffs note that several studies, starting in 2013, linked Zofran with potential birth defects, including heart defects and other malformations. They bring counts of negligence, strict products liability, fraudulent misrepresentation, fraudulent concealment, negligent misrepresentation, and breach of warranties. They seek compensatory and punitive damages.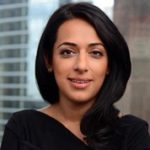 Exclusively focused on representing plaintiffs—especially in mass tort litigation—Roopal Luhana prides herself on providing unsurpassed professional legal services in pursuit of the specific goals of her clients and their families. While she handles complex cases nationwide on behalf of consumers, Ms. Luhana resides with her family in Brooklyn, New York.