Thousands of women have filed lawsuits against Bayer AG, seeking to hold the company liable for injuries allegedly sustained as a result of taking Yaz and Yasmin birth control pills. According to a recent Bloomberg news report, the company has settled 651 cases so far, paying $142 million total—an average of about $218,000 per case.
All Yaz and Yasmin federal lawsuits were consolidated in the U.S. District Court, Southern District of Illinois in October 2009. U.S. District Judge David Herndon is presiding, and so far, has delayed pretrial deadlines three times to allow parties to negotiate Yaz settlements. All cases share questions of fact, and blame Bayer for failing to warn of serious side effects like blood clots, deep vein thrombosis, pulmonary embolism, stroke, and gallbladder disease.
Contraceptives with "Drospirenone" Found to Increase Risk
Yaz, Yasmin and Ocella – later generation birth control pills have come under fire in recent years because of studies and reports showing that they have an increased risk of blood clots and related complications over earlier generation oral contraceptives. Though all hormone-based contraceptives carry some risk of blood clots, those with the so-called "fourth generation" progestin, "drospirenone,"—a new progestin unlike previous progestins—have been found to increase the risk significantly more than older birth control pills.
As early as April 2002, the British Medical Journal reported that the Dutch College of General Practitioners recommended that older second generation birth control pills be prescribed rather than Yasmin, as 40 women had suffered venous thrombosis after taking Yasmin. In 2003, a study published in the British Medical Journal detailed a report from the Netherlands of additional cases of thromboembolism where Yaz/Yasmin was suspected as the cause. Meanwhile, the FDA sent warning letters to Bayer in 2003, 2008, and 2009, for misleading the public through advertisements that overstated the benefits and minimized the risk of these products. Again in 2011, a study published in the British Medical Journal found that women taking pills with drospirenone experienced more than double the risk of venous thromboembolism than women taking an older progestin, levonorgestrel.
FDA Takes Action
In December 2011, an independent advisory council concluded that the current warning labels for contraceptives with drospirenone were inadequate, and suggested modifications to better warn physicians and the public of the risks. In an April 10, 2012 announcement, the FDA stated that new warning labels will be required on all pills that contain drospirenone. The warnings will detail studies suggesting these pills may carry a slightly higher risk of blood clots than other birth control pills.
Bayer Negotiates Settlements
In January 2012, when the first bellwether trials in the consolidated federal multidistrict litigation were nearing their trial dates, Judge Herndon ordered a delay of pretrial proceedings and directed both sides to meet with special master Stephen Saltzburg of the George Washington School of Law for mediation. According to public filings and statements to shareholders, since that time, Bayer has negotiated an increasing number of settlements in cases of Yaz/Yasmin blood clots.
In March 2012, the company reported reaching settlements in about 70 lawsuits; in April 2012, the number of settlements climbed to 500; and most recently, the number has reached over 650 according to public documents. According to the Bloomberg report, Richard Vosser, a JPMorgan Chase & Co. analyst, stated the drugmaker may have to pay more than $2.65 billion to resolve all Yaz/Yasmin lawsuits.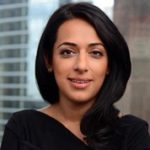 Exclusively focused on representing plaintiffs—especially in mass tort litigation—Roopal Luhana prides herself on providing unsurpassed professional legal services in pursuit of the specific goals of her clients and their families. While she handles complex cases nationwide on behalf of consumers, Ms. Luhana resides with her family in Brooklyn, New York.