On March 1, 2018, an Arizona woman filed a new Jardiance lawsuit against manufacturers Boehringer Ingelheim, claiming the type 2 diabetes medication caused her to suffer from serious injuries. She filed the case in the U.S. District Court for the District of Arizona, and seeks both compensatory and punitive damages.
Plaintiff Takes Jardiance, Suffers from Diabetic Ketoacidosis
According to her complaint, the plaintiff started taking Jardiance per her doctor's instructions on January 28, 2016, to treat her type 2 diabetes. Jardiance belongs to a class of drugs known as SLGT-2 inhibitors, which work by helping the kidneys to reabsorb glucose, thereby reducing the amount of glucose circulating in the blood.
The plaintiff says that just a couple months after she started taking the drug, on March 13, 2016, she suffered from diabetic ketoacidosis (DKA), a serious condition that involves too much acid in the blood. She had to be admitted to the intensive care unit at Northwest Medical Center in Tucson, Arizona.
The plaintiff blames Jardiance for her injuries, noting they were preventable and resulted directly from the defendants' failure to conduct proper safety studies and properly warn about the products' possible dangerous side effects. Had she been aware of the possibility of suffering from DKA, the plaintiff says she would not have used Jardiance.
FDA Warns About Diabetic Ketoacidosis
The FDA approved Jardiance (empagliflozin) for the treatment of type 2 diabetes in August 2014. Like other SLGT-2 inhibitors, Jardiance inhibits the kidneys from reabsorbing glucose, which they usually do, so they flush it out of the body, instead. As a result, excess glucose is not metabolized, but is excreted through the kidneys, which puts a heavier workload on the kidneys.
Since Jardiance's release, the FDA has received a number of reports of patients like the plaintiff suffering from DKA. In May 2015, the FDA released a drug safety communication warning both doctors and patients that medications like Jardiance could lead to ketoacidosis, "a serious condition where the body produces high levels of blood acids called ketones that may require hospitalization." They stated at the time that the FDA would continue to investigate the issue to determine if any changes needed to be made.
The finding was concerning because DKA more typically occurs in patients with type 1 diabetes, yet here it was occurring in patients with type 2 diabetes who were taking these drugs. The FDA warned patients to watch out for symptoms like nausea and vomiting, difficulty breathing, confusion, abdominal pain, and unusual fatigue or sleepiness, as these could indicate DKA.
FDA Requires Updated Warnings on Jardiance Product Labels
In 2016, the FDA announced that it was requiring the manufacturers of Jardiance and other similar type 2 diabetes drugs to update their product labels to include warnings about DKA, as well as about the risk for serious urinary tract infections. They recommended doctors watch for symptoms of DKA in their patients, and to stop using the drugs immediately in those diagnosed with the disorder.
Between March 2013 and May 2015, the FDA identified 73 cases of DKA in patients treated with SGLT-2 inhibitors.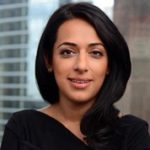 Exclusively focused on representing plaintiffs—especially in mass tort litigation—Roopal Luhana prides herself on providing unsurpassed professional legal services in pursuit of the specific goals of her clients and their families. While she handles complex cases nationwide on behalf of consumers, Ms. Luhana resides with her family in Brooklyn, New York.