The FDA approved the use of Xarelto (rivaroxaban) in 2011 for reducing the risk of blood clots in patients undergoing knee and hip replacement surgery, and later that same year for reducing the risk of blood clots and stroke in patients with non-valvular atrial fibrillation.
Manufacturers advertised the medication as being more convenient than the number-one selling anticoagulant for decades, warfarin, because it required no blood monitoring. But recent research has questioned the wisdom of the one-size-fits-all dose. In February 2015, scientists found that in certain high-risk patients, Xarelto raised the risk of serious bleeding events more than expected. Following up with these patients to check on the effects of the medication in the blood could potentially reduce the risk of serious and potentially fatal bleeding.
Recent Study Raises Concerns About Xarelto Side Effects
In 2012, the FDA approved Xarelto to treat patients with deep vein thrombosis (DVT) and pulmonary embolism, as well as for the ongoing treatment to prevent recurrence. According to the recent study, published in Academic Emergency Medicine, Xarelto (rivaroxaban) worked as predicted in PE patients with a low to moderate risk of blood clots, but in those with a high risk, it presented a danger of significant side effects greater than expected.
Adverse events included blood clots, fatal pulmonary embolism, and major bleeding, sometimes leading to death. Those patients at higher risk for PE were more about two times as likely to suffer from these events. Overall risks, however, were lower than with other forms of PE therapy.
One-Sizes-Fits-All Dose Questioned
Other studies have raised similar concerns about Xarelto side effects. In 2014, for example, researchers noted that "questions have emerged relating to the responsible use of rivaroxaban in day-to-day clinical practice, including patient selection, dosing, treatment of patients with renal impairment," and more. They stated that patients with kidney malfunction were more at risk of side effects, and should undergo regular blood monitoring to be sure they weren't getting too much of the drug.
In 2012, Reuters ran a feature on top U.S. cardiologists who had concerns about modern anticoagulants like Xarelto. Though these medications were designed to give patients more convenient options to warfarin, doctors were concerned about prescribing them to patients without frequent follow-up that could help prevent blood clots, stroke, and uncontrolled bleeding. Reports of deaths associated with both Xarelto and Pradaxa exacerbated these concerns.
In the Institute for Safe Medication Practices (ISMP) Quarter Watch 2013 (Quarter 1), adverse events with Xarelto (680) outnumbered those with Pradaxa (528), mainly because of the increase in prescriptions for Xarelto, which numbered near one million at the time.
The ISMP added that Pradaxa (dabigatran—a newer generation blood thinner similar to Xarelto) was an "extremely poor candidate for a one-dose-fits-all strategy." A single dose, they noted, could result in inhibition of blood clotting that varied more than 5-fold between individuals.
Xarelto Lawsuits Consolidated in Louisiana
In December 2014, the U.S. Judicial Panel on Multidistrict Litigation (JPML) consolidated all federal Xarelto lawsuits into one court in the Eastern District of Louisiana. Plaintiffs claim that manufacturers Janssen Pharmaceuticals (a subsidiary of Johnson & Johnson) and Bayer failed to provide adequate warnings concerning the serious side effects, and should have conducted more testing before releasing the product on the market.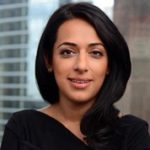 Exclusively focused on representing plaintiffs—especially in mass tort litigation—Roopal Luhana prides herself on providing unsurpassed professional legal services in pursuit of the specific goals of her clients and their families. While she handles complex cases nationwide on behalf of consumers, Ms. Luhana resides with her family in Brooklyn, New York.