A Kentucky woman has filed an Invokana lawsuit in the District of New Jersey.
She says that after taking the type 2 diabetes drug Invokana (canagliflozin), she suffered serious injuries. She blames manufacturers Janssen Pharmaceuticals and parent company Johnson & Johnson, and seeks in excess of $75,000 in damages.
Plaintiff Takes Invokana, Suffers a Stroke
According to her complaint, the plaintiff started taking Invokana to treat her diabetes in February 2015, and continued to take it until about June 2015. She says she used it as prescribed, and believed the claims made by the defendants that the drug was safe and effective.
After beginning treatment, however, the plaintiff suffered a stroke. She claims that the manufacturers did not warn of a risk of stroke, and that she was unaware that taking the drug could cause such a condition. She adds that had she been aware, she would have asked for an alternate medication.
FDA Panel Expressed Early Concerns about Invokana
This case joins a growing number of Invokana lawsuits, including a growing number filed by plaintiffs who took the medication and then suffered a stroke. Previous cases have been filed by those who suffered diabetic ketoacidosis (DKA)—a condition the FDA connected with Invokana in a 2015 safety communication—or by those who suffered kidney impairment or failure. This case, and other similar cases, however, link the drug with an increased risk of stroke.
In April 2016, for example, an Illinois couple filed another similar case. Their lawsuit is proceeding in New Jersey as well, and they state the plaintiff suffered a stroke within just a few weeks of starting the drug.
Is there any research backing these plaintiffs' claims? There isn't a lot yet, but there is some. In 2013, when the FDA first approved the drug, there were a couple of cardiologists on the committee that voiced concern about the cardio-logical safety of the drug.
Cardiologists Question Use of Interim Data in Invokana's Approval
As a condition of their approval for Invokana, the FDA required postmarketing studies on the drug to determine whether it presents any dangers to the cardiovascular system. Among these is the ongoing cardiovascular outcomes trial called "Canagliflozin Cardiovascular Assessment Study (CANVAS)," which even back in 2013, when the drug was approved, showed a 46 percent elevated risk for stroke within the first 30 days of treatment.
According to a Medscape article on the drug's approval: "Chief among concerns were the unanswered questions about cardiovascular safety with canaglifozin, a topic of great interest with regard to diabetes drugs in general."
Dr. Sanjay Kaul, one of the cardiologists on the FDA's advisory panel, even questioned the manufacturers' use of interim data from the CANVAS trial in seeking approval for the drug. "They're using one set of end points for crossing the first hurdle, the preapproval study, then using an efficacy end point for post approval," he said. "Technically speaking, there are some statistical issues with that."
The plaintiffs in this case bring counts of manufacturing defect, defective design, failure to warn, breach of warranties, negligence, fraudulent and negligent misrepresentation, fraudulent concealment, and fraud, and see both compensatory and punitive damages.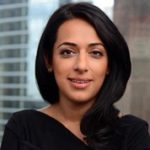 Exclusively focused on representing plaintiffs—especially in mass tort litigation—Roopal Luhana prides herself on providing unsurpassed professional legal services in pursuit of the specific goals of her clients and their families. While she handles complex cases nationwide on behalf of consumers, Ms. Luhana resides with her family in Brooklyn, New York.