In June 2014, the U.S. Judicial Panel on Multidistrict Litigation (JPML) consolidated all federally-filed testosterone replacement lawsuits into one court in the Northern District of Illinois. District Court Judge Matthew Kennelly is overseeing the pre-trial proceedings.
The lawsuits before Judge Kennelly include multiple testosterone products, each of which has its own scheduling Order. Cases involving AndroGel, the most popular testosterone product on the market, were scheduled for the first bellwether trials, followed by Testim and Axiron. A handful of trials have already taken place and at least two other trials are scheduled to begin in January 2018.
Third AndroGel Trial to Begin in January
The first bellwether trial involved AndroGel and went before a jury in July 2017. That jury awarded $150 million in punitive damages to the plaintiff, ruling that the company fraudulently misrepresented the safety risks of their product. In the second trial, which also involved AndroGel, the jury again found the company misrepresented the drug's risks and awarded more than $140 million in punitive damages and $140,000 in compensatory damages.
The first bellwether trial against the manufacturer of Testim began in early November, and the jury found in favor of the defendant, Auxilium Pharmaceuticals LLC.
According to a recent case management order, the next testosterone trial will begin on January 8, 2018. This will be another AndroGel case and involves a plaintiff from Arizona.
The plaintiff claims that he decided to use AndroGel after seeing the advertisements for it. He claims he used it from approximately June 2012 through November 2012 and suffered from a pulmonary embolism, which is a blood clot in the lung. He blames AndroGel for this injury.
Two Case Possibilities for the First Axiron Trial
According to the case management order, the first case involving Axiron will go to trial on January 29, 2018. Manufactured by Eli Lily & Co, Axiron is a topical solution that users rub on the underarms. The Axiron trial will involve one of two cases: one filed by an Alabama man, or one filed by a Florida man.
The Alabama plaintiff claims that he sought treatment for "Low-T" based on direct-to-consumer information from the manufacturers. On about March 7, 2013, he started using Axiron, and continued using it until March 10, 2013. On that day, he started to experience chest pain. He went to the hospital on March 13, and was diagnosed with a heart attack. He blames Axiron for his injuries.
The Florida plaintiff started using Axiron around November 2013, and claims that about a year later, he suffered from deep vein thrombosis, which is a blood clot that occurs in the deep veins of the legs.
FDA Warns About Risks of Testosterone
Though the outcomes of these trials are not binding on any of the other plaintiffs involved in the litigation, their outcomes could help encourage the parties to consider future settlement negotiations.
In January 2016, the FDA cautioned about using testosterone products for low testosterone levels caused by aging. They also noted that the testosterone product labels had been updated to include information about possible risks of heart attacks and strokes.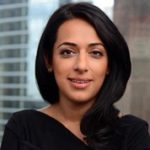 Exclusively focused on representing plaintiffs—especially in mass tort litigation—Roopal Luhana prides herself on providing unsurpassed professional legal services in pursuit of the specific goals of her clients and their families. While she handles complex cases nationwide on behalf of consumers, Ms. Luhana resides with her family in Brooklyn, New York.