On April 1, 2015, an Alabama woman filed a new Zofran lawsuit on behalf of herself and her young son. The plaintiff claims that because she was prescribed Zofran during her first trimester of pregnancy, her son suffers from a number of birth defects that continue to affect his life years after his birth.
Young Boy Born with Numerous Congenital Malformations
According to her complaint, the woman started taking Zofran in January 2006, to help prevent morning sickness during her pregnancy. She later gave birth to her son on August 16, 2006. After the birth, doctors informed the plaintiff that her son had several malformations, including extra digits and a high, narrow pallet.
Nine months after he was born, the boy suffered a seizure. He was later diagnosed with a seizure disorder, as well. The plaintiff claims that the boy, now eight years old, is a special needs child, is nonverbal, and has delayed reactions. In addition to his other challenges, he has a chromosomal defect, which doctors now believe is the cause of many of his health issues. His parents were tested and found not to carry the chromosomal defect. He also has glaucoma, and is expected to continue to struggle with all these health issues for the rest of his life.
The plaintiff blames the manufacturers of Zofran—GlaxoSmithKline—for her son's problems, and seeks in excess of $75,000 in damages.
Studies Indicate Zofran Potentially Dangerous in Pregnant Women
The FDA approved Zofran (ondansetron) for the treatment of postoperative vomiting and nausea in adults in April 1998. It was later approved for treatment of the same in children and in infants, and for the treatment of nausea and vomiting associated with cancer chemotherapy.
The FDA never approved of the use of Zofran by pregnant women, but some doctors prescribed it off-label to help their patients manage symptoms during pregnancy. For many years, doctors had no reason to suspect that Zofran might be dangerous in pregnant women.
Starting in 2006, however, studies began to surface that raised concerns about the use of this drug in expectant mothers. That year, Siu et al. reported that the drug was able to cross the placental barrier, with a significant amount of it found in all embryonic compartments.
In 2012, researchers used data from the National Birth Defects Prevention Study to show that Zofran, when used in the first trimester, increased risk of cleft palate. Later, in August 2013, results from a nationwide cohort study in Denmark showed that ondansetron increased risk of major congenital heart defects in mothers who used it during the first trimester.
Finally, in 2014, researchers looked at about 1,300 babies born to women who had taken ondansetron during early pregnancy. They found an increased risk for heart defects, notably for a cardiac septum defect.
Plaintiffs Claim GlaxoSmithKline Negligent
So far, despite the studies, GlaxoSmithKline has not made any changes to their approach with Zofran. They have conducted no additional studies, and have added no warnings to the product labels.
The Alabama mom brings counts of negligent failure to warn, breach of warranties, negligence, wantonness, and strict liability. She joins other plaintiffs who have filed similar complaints against the manufacturer.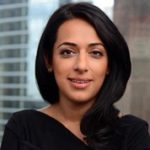 Exclusively focused on representing plaintiffs—especially in mass tort litigation—Roopal Luhana prides herself on providing unsurpassed professional legal services in pursuit of the specific goals of her clients and their families. While she handles complex cases nationwide on behalf of consumers, Ms. Luhana resides with her family in Brooklyn, New York.