Testosterone replacement manufacturer AbbVie wants to dismiss testimony from plaintiffs' experts in consolidated testosterone litigation.
In a motion filed on February 20, 2017, the defendants requested that U.S. District Judge Matthew F. Kennelly, who is overseeing centralized proceedings in the Northern District of Illinois, exclude plaintiffs' expert testimony about their product, AndroGel. AndroGel is the bestselling testosterone replacement therapy (TRT) product on the market, but plaintiffs are planning to present scientific evidence that it causes health problems such as cardiovascular and venous thromboembolic events.
Currently, there are over 6,500 testosterone replacement lawsuits pending in Illinois, with the first of six chosen bellwether cases to begin trial on June 5, 2017.
AbbVie Seeks Summary Judgment on All Plaintiffs' Claims
According to their motion, the defendants seek to exclude eight plaintiffs' experts, all doctors who are scheduled to provide testimony on how testosterone replacement drugs can cause adverse cardiovascular and venous thromboembolic events. They further request summary judgment on all plaintiffs' claims, claiming "plaintiffs lack admissible expert testimony to establish general or specific causation."
In support of their argument, the defendants note that testosterone replacement therapy is an FDA-approved therapy. What they fail to add, however, is that the therapy is approved only for men with medically diagnosed conditions such as hypogonadism, or low testosterone levels. Plaintiffs take issue with the defendants' aggressive product advertising, which made it sound as though testosterone was a solution for all sorts of symptoms of aging, including fatigue and muscle loss, rather than a solution only for men medically diagnosed with hypogonadism.
The defendants assert that the scientific studies plaintiffs plan to use to support their claims are not scientifically sound or statistically significant and that the available science regarding testosterone therapy (TRT) has grown substantially since litigation began.
They further argue that the four studies on which plaintiffs rely on were later investigated and reviewed by the FDA, and the FDA "found the available evidence insufficient to establish that TRT is even associated with increased CV [cardiovascular] risk." Instead, they state, the FDA determined that the studies showed only a possible risk or weak signal.
AbbVie Seeks to Find Flaws in Studies Showing Testosterone Risks
The defendants do acknowledge that the FDA required updates to the labeling of testosterone replacement drugs in 2015. Manufacturers had to add verbiage stating the products come with a possible increased risk of heart attacks and strokes. Yet even this, the defendants argue, does not serve as scientific proof of causation in a court of law.
Among the studies showing that testosterone therapy could increase the risk of cardiovascular problems were two published in 2013 and 2014. The first looked at data from 1,200 men who started taking the drug after undergoing a coronary angiography. Results showed that these men were at increased risk for heart attack and stroke—so much so that the researchers stopped the study early.
The second focused on men who started taking the drugs and then suffered a heart attack within 90 days. Results showed that in men 65 and older, the use of TRT doubled the risk of heart attack, and in younger men with a history of heart disease, it increased the risk of suffering a heart attack by three times.
The defendants argue in their motion that these two studies refer to certain groups of patients who may be at increased risk, but that the results do not apply to all users.
If AbbVie's motion is granted, it may have negative consequences for all AndroGel lawsuits pending in that court.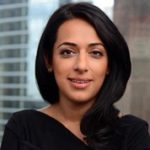 Exclusively focused on representing plaintiffs—especially in mass tort litigation—Roopal Luhana prides herself on providing unsurpassed professional legal services in pursuit of the specific goals of her clients and their families. While she handles complex cases nationwide on behalf of consumers, Ms. Luhana resides with her family in Brooklyn, New York.