On August 17, 2017, plaintiffs filed a new Zostavax lawsuit against manufacturer Merck & Co., Inc. Zostavax is a shingles vaccine that is meant to help reduce the risk of shingles in individuals 60 and over.
The plaintiffs claim that after receiving Zostavax injections, that they suffered serious injuries, including shingles. They seek damages, claiming that Merck should have done more to warn patients about the risks associated with their vaccine. The case is pending in the Superior Court of New Jersey, Middlesex County.
Zostavax Approved to Help Prevent Shingles
Zostavax contains a small amount of live Herpes Zoster, the virus that causes Chickenpox, which can cause shingles later in life. After an individual has chickenpox, the Herpes Zoster virus can enter the nervous system and lay dormant for years in the roots of the nerves. It can reawaken and cause shingles if the immune system is compromised or weakens with age.
Shingles is a common viral infection that causes painful, red, blistering rashes that form in the nerves and erupt on the skin. The rash usually appears in a band or strip, typically on one side of the body, either on the trunk, face, neck, head, or back.
Not everyone who's had chickenpox develops shingles. The immune system typically protects against shingles.  The virus can reawaken if the immune system is disrupted due to illnesses, medical conditions, surgeries, autoimmune disorders, and age.
Zostavax exposes the immune system to a very small amount of the virus, so the body builds up a resistance to it. In some cases, however, the vaccine can actually cause shingles to develop.
Twenty-Two Plaintiffs Complain About Serious Zostavax Side Effects
According to the complaint, which was filed by 22 plaintiffs, each suffered adverse side effects from their use of Zostavax. One Pennsylvania woman, for example, asserts that after receiving the vaccine in 2006, she developed shingles and had to be treated for ongoing and worsening outbreaks. She later developed chronic nerve pain and damage, which she attributes to Zostavax.
Another plaintiff, a Massachusetts man, alleges that he received the vaccine in 2011, and later developed shingles and had to seek medical treatment. An Oregon woman received the vaccine in 2008, and later developed Shingles. She had to be treated for severe rashes and nerve damage that spread to her back, neck, scalp, and eyes.
The other plaintiffs report similar experiences. They took the vaccine to prevent shingles and ended up developing it instead.
Zostavax Live Virus May Cause the Disease It Seeks to Prevent
In May 2006, the U.S. Food and Drug Administration (FDA) approved Zostavax for the prevention of shingles in individuals 60 years of age and older. The vaccine is essentially the same as the one used to prevent chickenpox (Varivax), but is stronger and more potent. The FDA based their approval on the results of Merck's Shingles Prevention Study (SPS). The FDA require that Merck complete additional studies of the vaccine.
As of September 2015, there were 1,111 serious adverse event reports concerning Zostavax, including 36 deaths. Plaintiffs allege that Merck didn't do enough to warn about the risks associated with Zostavax, and instead focused on itching and rash at the injection site as the main potential side effects.
A different singles vaccine was submitted for FDA approval in 2016—Shingrex. It uses a non-live subunit of the virus to enhance the immune response and doesn't pose any risks of reactivation.
The plaintiffs assert counts of defective design, failure to warn, breach of warranties, and unjust enrichment. They seek compensatory and punitive damages.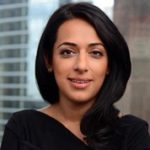 Exclusively focused on representing plaintiffs—especially in mass tort litigation—Roopal Luhana prides herself on providing unsurpassed professional legal services in pursuit of the specific goals of her clients and their families. While she handles complex cases nationwide on behalf of consumers, Ms. Luhana resides with her family in Brooklyn, New York.