In a significant development, the U.S. Food and Drug Administration (FDA) is poised to propose a ban on certain hair-straightening products, specifically those containing formaldehyde and other formaldehyde-releasing chemicals like methylene or glycol. These chemicals are common in various hair relaxers and pressing products and have long raised concerns due to their potential health risks.
Addressing Health Concerns: A Pivotal Regulatory Step
The FDA's forthcoming proposal has been unveiled in the Unified Agenda, providing insight into actions the FDA plans to undertake. If enacted, this rule would mark a pivotal step in addressing the health implications associated with these products.
Hair Products and Health Risks
The connection between hair relaxing chemical products and health risks has drawn attention from scientists and advocates for years. Notably, these products have been linked to an increased risk of certain hormone-related cancers, such as ovarian, and uterine cancers. This connection is particularly concerning for Black women, who have historically been disproportionately affected.
Research conducted by the Harvard T.H. Chan School of Public Health has reported alarming data. Approximately 50% of products marketed to Black women contain formaldehyde and similar chemicals, compared to just 7% of products aimed at White women. This stark contrast underscores the urgent need for regulatory action to protect the health of consumers, especially those from marginalized communities.
Immediate Health Concerns: Beyond Cancer Risks
Formaldehyde-containing hair products have also been associated with short-term adverse health effects, including sensitization reactions and respiratory problems. The FDA's proposed rule is expected to underscore these immediate health concerns, alongside the long-term cancer risks.
The Regulatory Process Ahead
The regulatory process, as outlined by the FDA, will involve seeking public comments on the proposed rule. After receiving and reviewing these comments, the agency will decide on further actions. This could include moving forward with the rule as proposed, revising it based on feedback, or even scrapping the rulemaking process altogether.
Advocates Applaud FDA's Action
Advocates for public health and safety have welcomed the FDA's action. In March, U.S. Representatives Ayanna Pressley of Massachusetts and Shontel Brown of Ohio penned a letter to FDA Commissioner Dr. Robert Califf, urging a thorough investigation into the potential carcinogens present in hair relaxing products. Both lawmakers have applauded the agency's commitment to addressing this critical issue.
"The FDA's proposal to ban these harmful chemicals in hair straighteners and relaxers is a win for public health – especially the health of Black women who are disproportionately put at risk by these products as a result of systemic racism and anti-Black hair sentiment," said Pressley in a statement. "Regardless of how we wear our hair, we should be allowed to show up in the world without putting our health at risk."
Research Backs Health Concerns
The urgency of the matter is underscored by a study published in the Journal of the National Cancer Institute last year. This study revealed a concerning association between the use of hair relaxing chemical products and uterine cancer. Among nearly 34,000 women in the United States, the research found a higher incidence of uterine cancer in those who reported using these products within the past year compared to those who did not.
For those who frequently used these products, the risk of developing uterine cancer by age 70 was approximately 4%, while it was about 1.6% for those who had not used them recently. These statistics are deeply troubling, reinforcing the need for regulatory intervention.
Legal Actions and Industry Scrutiny
Legal actions have also been initiated against companies manufacturing these products. In one such case, a Missouri woman, Jenny Mitchell, filed a lawsuit against L'Oréal and other entities, alleging that her uterine cancer resulted from her regular and prolonged exposure to the chemicals present in these products. While companies like L'Oréal have defended the safety of their products, the lawsuits have brought heightened scrutiny to the industry.
A Critical Step Towards Consumer Safety
The FDA's proposal is a critical step towards addressing the health risks posed by certain hair relaxing products.  As the FDA moves forward with this rulemaking process, many will be watching closely, hoping for a safer and healthier future for all consumers.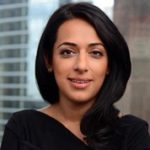 Exclusively focused on representing plaintiffs—especially in mass tort litigation—Roopal Luhana prides herself on providing unsurpassed professional legal services in pursuit of the specific goals of her clients and their families. While she handles complex cases nationwide on behalf of consumers, Ms. Luhana resides with her family in Brooklyn, New York.