When something goes wrong with a medical device, the manufacturer is typically required to report those problems to the Food and Drug Administration (FDA). These reports are then added to a database and made available to the public—unless the manufacturer manages to get an exemption from the FDA. Then the manufacturer can keep those reports in an alternative database, away from the public eye.
A recent Kaiser Health News investigation revealed that the FDA's "alternative summary reporting (ASR)" repository, which holds all the exempted injury reports, contains at least 1.1 million incidents filed since 2016, and includes serious injury and device malfunction reports for about 100 medical devices.
After the investigation came out, the FDA announced it would be shutting down the program and ending the decades-long practice of providing reporting exemptions to certain manufacturers.
FDA Provides "Exemption" for Some Device Injury Reports
The ASR program began in October 1999. The FDA instituted new methods for the collection of summary reporting data that year, allowing manufacturers to apply for exemptions to the regular reporting requirements in certain instances.
The stated goal was to cut down on redundant paperwork, according to FDA officials at the time, after "scandals over under-reporting of device problems spurred changes allowing criminal penalties against device companies,". Soon after, the FDA implemented the ASR program.
In a recent statement, FDA officials Amy Abernethy and Jeff Shuren noted that the ASR program was established "to more efficiently review adverse events for well-established risks." Using this separate database, FDA reviewers could scan for new problems or spikes in known issues. Exemptions were not allowed for patient deaths or unusual, unique, or uncommon adverse events.
Up until recently, ASR reports were not made available in the FDA's public database for medical device reports, called the Manufacturer and User Facility Device Experience (MAUDE). The agency recently announced, however, that it would be making this data publically available "in the coming weeks."
Kaiser reported that the secrecy around these injury reports was damaging to public health. They point to several instances where device problems were kept out of the public light because of these exemptions, putting patients in danger.
Public Left Unaware of Device Malfunctions and Possible Harms
As an example, the Sprint Fidelis pacemaker was recalled in 2007 because of defects that could lead to injury and death, but the manufacturer (Medtronic) received an exemption from the FDA, which allowed them to keep about 50,000 malfunction incidents away from public scrutiny.
Meanwhile, patients with a Sprint Fidelis implanted in their chests were not provided with information that may have affected their healthcare decisions—such as whether or not to have the device removed.
Exemptions were allowed when the FDA determined that the manufacturer had initiated reasonable and appropriate actions to mitigate the problem(s), and when further reports of harm would not "provide any significant new data," according to an FDA spokeswoman.
Kaiser reviewed public records and asked questions for months before getting confirmation of the reporting-exemption program, and thousands of hidden documents providing evidence of malfunctions or patient harm. In 2017 alone, more than 480,000 device injuries or malfunctions were reported through the ASR program.
The FDA announced they were sunsetting the program in a May 2, 2019 statement, noting they were ending all summary reporting of breast implant medical device reports as part of a larger effort "to end the alternative summary reporting program for all medical devices, which we intend to complete in the coming weeks."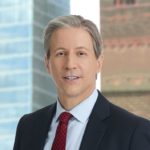 Exclusively focused on representing plaintiffs, especially in mass tort litigation, Eric Chaffin prides himself on providing unsurpassed professional legal services in pursuit of the specific goals of his clients and their families. Both his work and his cases have been featured in the national press, including on ABC's Good Morning America.