The U.S. Food and Drug Administration (FDA) recently announced the recall of two more brands of eye drops due to potential contamination with antibiotic-resistant bacteria.
This latest recall comes only a few weeks after Global Pharma announced the recall of EzriCare and Delsam Pharma eye drops because of reports of eye infections.
Two More Eyedrops Recalled Due to Contamination Concerns
The other two brands of eyedrops recently recalled are:
Purely Soothing 15% MSM Drops
Brimonidine Tartrate Ophthalmic Solution, 0.15%
Pharmedica USA LLC makes Purely Soothing, which is used as an anti-inflammatory to help soothe the symptoms of ocular irritation and/or swelling. The company is recalling two lots of drops due to the potential for non-sterility.
The FDA warned that the use of contaminated eye drops could result in the risk of eye infections that could lead to blindness. So far, Pharmedica has not received any reports of adverse events or illnesses related to the recall.
Apotex Corp. manufactures Brimonidine Tartrate Ophthalmic Solution, 0.15%, which is used to reduce intraocular pressure (IOP) in patients with open-angle glaucoma or ocular hypertension. The company is recalling six lots of the product out of an abundance of caution due to cracks that developed in some of the unit caps. There is a possibility the broken cap may impact sterility.
Both companies have warned consumers to immediately stop using the recalled products. Consumers with Purely Soothing can contact Pharmedica at 623-698-1752 or osm@pharmedicausa.com Monday to Friday between 8:00 a.m. and 5:00 p.m. MST.
Those with recalled lots of Brimonidine should contact their pharmacy and return the products to Inmar Rx Solutions. Call 855-275-1273 to receive a recall/return packet.
Bacteria Found in Open Bottles of EzriCare
Back in January 2023, the Centers for Disease Control and Prevention (CDC) warned that they were investigating a cluster of Pseudomonas aeruginosa infections related to the use of artificial tears. EzriCare was the brand of eye drops most commonly associated with the infections. Patient outcomes included permanent vision loss resulting from eye infections, and hospitalization. One of the patients died of a bloodstream infection.
Pseudomonas aeruginosa is a type of bacteria that can cause a variety of eye and other infections. Over time, it has become resistant to many antibiotics, making it much harder to treat. During their investigation, the CDC found the same type of bacteria in open bottles of EzriCare.
Some of the patients affected by these dangerous infections have already filed lawsuits against the manufacturers of EzriCare.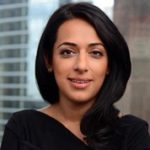 Exclusively focused on representing plaintiffs—especially in mass tort litigation—Roopal Luhana prides herself on providing unsurpassed professional legal services in pursuit of the specific goals of her clients and their families. While she handles complex cases nationwide on behalf of consumers, Ms. Luhana resides with her family in Brooklyn, New York.