The U.S. Food and Drug Administration (FDA) recently announced that Pfizer is expanding its voluntary Chantix (varenicline) recall to include all lots of 0.5 mg and 1 mg tablets. The company is pulling these products from the shelves because of unacceptable levels of N-nitroso-varenicline, an impurity that may be associated with a potential increased risk of cancer in humans.
This is similar to the Zantac recall that took place in April 2020. The FDA requested the removal of all forms of the heartburn drug because of unsafe levels of N-nitrosodimethylamine (NDMA), another impurity associated with cancer.
Pfizer Expands Chantix Recall Multiple Times
The FDA first alerted patients and healthcare providers to Pfizer's recall of nine lots of the smoking cessation drug on July 2, 2021. At that time, the company was recalling only some of the products because of the presence of N-nitroso-varenicline, a type of nitrosamine that may increase the risk of cancer.
The FDA noted at that time that there was no immediate risk to patients taking the medication and that the benefits of stopping smoking outweighed the theoretical potential cancer risk from the nitrosamine impurity.
Nitrosamines are commonly found in water and foods, and everyone is exposed to them at some level. But they may increase the risk of cancer if people are exposed at high levels over long periods.
Pfizer continued to sell its other lots of Chantix, which were believed to be safe. Then on July 19, 2021, the company expanded the recall to 12 lots, again due to the presence of N-nitroso-varenicline above the acceptable limits.
On August 18, 2021, Pfizer added four more lots to the list, and on September 17, 2021—the most recent update—expanded again to include all lots of the 0.5 mg and 1 mg tablets. As the company works to reduce or eliminate the impurity, the FDA noted that it would not object to "certain manufacturers distributing varenicline tablets containing N-nitroso-varenicline above FDA's acceptable limit intake of 37 ng per day but below the interim acceptable intake limit of 185 ng per day…"
Other Drugs Affected by Nitrosamine Impurities
Several drugs have been affected by nitrosamine impurities over the past few years. This is thought to be due to some changes in manufacturing, as well as improved testing methods that allow investigators to find impurities at low levels.
Zantac, as mentioned above, was greatly affected when testing showed unsafe levels of NDMA in multiple samples. Eventually, independent studies indicated that levels of the carcinogen could increase with time and exposure to heat, which prompted the FDA to recall all forms of the drug from the market. Since then, multiple lawsuits have been filed against the manufacturers.
High blood pressure drugs, too—like valsartan and losartan—have been found to contain nitrosamine impurities in several cases, with recalls following.
If your medication is recalled, talk to your doctor as soon as possible about an alternative. In the case of Chantix, the FDA recommends that patients continue taking it until their pharmacist provides a replacement or their doctor prescribes a different treatment.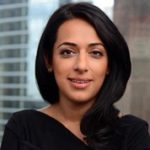 Exclusively focused on representing plaintiffs—especially in mass tort litigation—Roopal Luhana prides herself on providing unsurpassed professional legal services in pursuit of the specific goals of her clients and their families. While she handles complex cases nationwide on behalf of consumers, Ms. Luhana resides with her family in Brooklyn, New York.